GUIDANCE. Infertility increases as a woman ages — specifically after the age of 40. With today's progressive reproductive technologies at the LIV Fertility Center in Puerto Vallarta, women over 45 are enduring successful pregnancy outcomes.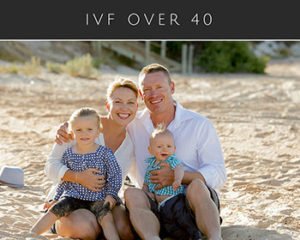 It is our goal to educate women over 40 on their realistic chances using In Vitro Fertilization (IVF). As we know fertility declines significantly with age, our honest and trustworthy approach is to guide women over 40 to an uplifting place. Our expert team of fertility specialist continuously assess new treatments and technologies to see if it can benefit our patients over 40.
Advanced Age Infertility Treatment
Effective treatment of advanced age infertility begins with a proper diagnosis. A proper diagnosis is crucial because once advanced age infertility becomes an issue, fertility continues to decline with age. Women over the age of 40 are evaluated at our state-of-the art infertility lab in Puerto Vallarta and properly diagnosed with treatment stages ovarian reserve status and any other factors involved in their infertility condition.
Is pregnancy possible after 40?
The LIV Fertility Center specializes in helping women over 40 become pregnant with their own eggs using a treatment plan best suited to their individual clinical circumstances. For women over 40, the most common cause of infertility is diminished ovarian reserve (DOR), a condition which is characterized by a low number of eggs in a woman's ovaries.
If you are trying to get pregnant after 40, our expert fertility team believes in an urgent and individualized treatment approach. The sooner treatment can be started, the higher a woman's chance for pregnancy success. There are many women over 40 who choose the egg donor program at LIV to become pregnant. Learn more about our IVF Over 40 Program.