INFORMED. Genetic Carrier Screening Mexico at LIV is helping to demonstrate the significance of expanded screening for patients who are identified as carriers of genetic diseases and highlights the impact such screening can have on reproductive decisions.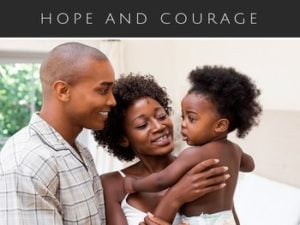 The LIV Fertility Center is now offering CarrierMap testing from Recombine — a clinical genetic testing company devoted to helping patients and providers make informed decisions based on comprehensive and clinically actionable genetic testing results.
Recombine's advanced research emphasizes the importance of preimplantation genetic screening (PGS) Mexico, as a reproductive decision for patients undergoing in vitro fertilization (IVF) Mexico. PGS allows patients to diagnose and prevent transmission of inherited genetic diseases in embryos prior to implantation.
What is CarrierMap Testing?
With over 250 genetic diseases, this powerfully expanded carrier screening platform is the most comprehensive screening for patients and gamete donors of all ethnicities. CarrierMap offers the most advanced disease coverage and detection.
The goal of carrier screening is to identify parents who may be at risk to pass a genetic condition to their offspring, and provide them with guidance throughout the reproductive process. It was designed by expert healthcare professionals to help you learn which mutations are present in your DNA and how they could affect your child's health.
What is Genetic Carrier Screening Mexico?
Every individual has two copies of tens of thousands of genes that provide instructions for the body to grow, function, and repair itself. We all carry changes, called mutations, in our genes that, if inherited by our children, can cause genetic disease. Carrier screening looks for mutations in both you and your partner's genes that can together increase your risk to have a child with genetic disease so that you can prepare for a healthy family.
The LIV Way — Step by Step
The fertility specialists at LIV Fertility Center have extensive experience in all aspects of female and male infertility cases. Backed by unparalleled expertise and our state-of-the art fertility center, LIV patients are embraced by a meticulously structured IVF program.
STEP 1 | Initial Consultation with Your LIV Advisor
When you begin your journey to parenthood at LIV, you will consult with a personal advisor — a committed member of our team — who will acquire an extensive medical history from you and your partner and address any questions or concerns that you may have. When you are ready to take the next step, your LIV advisor will help you plan your first visit to Puerto Vallarta.
STEP 2 | In-House Consultation with LIV Clinical Coordinator
Your LIV clinical coordinator is a dedicated member of our fertility team who will oversee your entire IVF journey. During your first visit, we will review your preliminary fertility diagnosis, perform tests, discuss with you the details of our program and the options for the Recombine Genetic Testing.
STEP 3 | Taking and Sending of Samples
Our team will perform laboratory testing to gather a sample for the Recombine Genetic Testing. Recombine's CLIA-certified laboratory then divides the detected diseases into 4 groups based on the impact on life expectancy and the your health-related quality of life (High Impact Likely, High Impact Unlikely, Middle East, and Variable Spectrum).
STEP 4 | Results and Genetic Advice
All patients are offered the option for a full genetic counseling session post-test, during which a specialist can help you understand results in the context of medical and family history, discuss potential implications, and guide your next steps. After this genetic counseling session, you will receive a detailed results report and consultation letter that you can review with your doctor.