ASSURANCE.  While the LIV Fertility Center is proud of our world-class success, we realize that most patients are concerned about their financial future and the fear that comes with IVF treatment. Our goal is to provide our patients with peace of mind on the journey to parenthood by providing an IVF-FET 2nd Chance Option.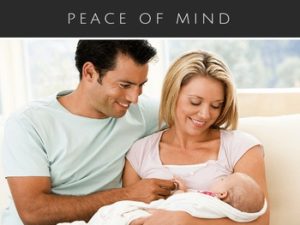 An inability to live with life's unknowns can lead to worry and distress. Infertility is no exception. We understand a constricting downside of fertility treatment is constantly worrying, from the overwhelming costs of treatment to the uncertainties of IVF Mexico being successful on the first attempt.
IVF treatment in the US is costly, especially for those couples who must repeat cycles to achieve pregnancy.
Consistent with our commitment to a patient-focused program, we have found a way to turn fear into confidence and motivation. LIV Fertility Center is minimizing financial hardship by offering more than one opportunity at a successful pregnancy with the IVF-FET 2nd Chance Option.
Exclusive IVF-FET 2nd Chance Option
The LIV Fertility Center thrives on the continuing trust and respect of our patients. Our exclusive guarantee is providing patients with assurance — to help you on your journey to parenthood. How does it work?
** Frozen Embryo Transfer: If the initial Embryo Transfer or FET is not successful, and you still have Embryos frozen, there is 1 (one) additional FET included in the IVF Package. If you have embryos Cryopreserved from the original IVF cycle, the 1 (one) additional FET will have no additional cost, except for the cost of the Medication for the Endometrial Preparation. If there are no remaining embryos, and we have yet to achieve a positive BETA pregnancy result, there will be the option to repeat the procedure in order to acquire more embryos, this repeated 2nd IVF attempt incurs additional charges which will be determined on a later date.
High Success Rates + Affordable Treatment Costs + IVF-FET 2nd Chance = The LIV Way