BREATHE. Led by our distinguished doctors, LIV provides access to expert fertility specialists who are shaping the future of reproductive medicine with needed medical procedures such as IVF Mexico. Our prominent fertility team enables intended parents a deserving chance to breathe.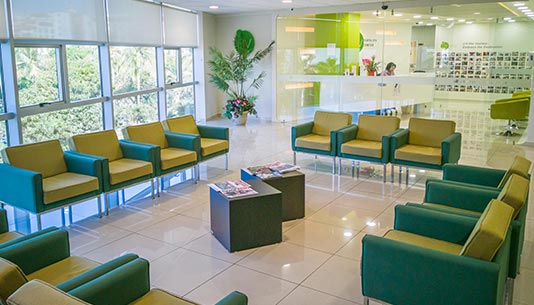 Best IVF Clinic In Mexico
The field of In Vitro Fertilization (IVF) has made dramatic advances in the past several years, and we are pleased to provide our patients with the most innovative technology available in Puerto Vallarta Mexico. 
Our certified experts work hard to ensure that all patients looking for IVF Mexico receive the best care in the world to allow them to enjoy the joys of conceiving and bring forth life. 
What is IVF Mexico?
In-vitro Fertilization (IVF) is the process of fertilizing an egg outside the female body for precise placement inside the uterus. IVF in Mexico is one of the most common and highly-successful Assisted Reproductive Technology (ART) procedures carried out to date.
While IVF was originally established to evade damaged or diseased fallopian tubes and blockages, it has now expanded to treat and assist male factor infertility, endometriosis, unexplained infertility and other conditions. 
For the best chance of pregnancy success, our fertility treatment in Mexico is combined with other elite procedures, such as egg donation Mexico, microsort Mexico and gender selection Mexico.
How Much is IVF Mexico
The cost of IVF in Mexico depends on the amount of medication used during the stimulation. While IVF cost in Mexico is an important part of the fertility journey, it is also equally important to understand available options and packages.  
Ask about our exclusive IVF-FET 2nd Chance Option ** Frozen Embryo Transfer: If the initial Embryo Transfer or FET is not successful, and you still have Embryos frozen, there is 1 additional FET included in the IVF Package. 

If you have embryos Cryopreserved from the original IVF cycle, the 1 additional FET will have no additional cost, except for the cost of the Medication for the Endometrial Preparation.

If there are no remaining embryos, and we have yet to achieve a positive BETA pregnancy result, there will be the option to repeat the procedure in order to acquire more embryos, this repeated 2nd IVF attempt incurs additional charges which will be determined on a later date.
The LIV Way — Step by Step
The fertility specialists at LIV Fertility Center have extensive experience in all aspects of female and male infertility cases. Backed by unparalleled expertise and our state-of-the-art fertility center, LIV patients are embraced by a meticulously structured IVF program. 
Getting the best out of our IVF center in Mexico is easy and painless. You will go through a number of steps to get the full benefit of the program. They include: 
STEP 1 | Initial Consultation with Your LIV Advisor
When you begin your journey to parenthood at LIV, you will consult with a personal advisor; a committed member of our team who will acquire an extensive medical history from you and your partner and address any questions or concerns that you may have. 
Your LIV advisor will then help you plan your first visit to Puerto Vallarta Mexico as soon as you decide to take the first step.
We understand IVF in Mexico can seem frightening, so here at LIV, we have developed a program that allows you to feel comfortable and confident during each step of your journey.
STEP 2 | In-House Consultation with LIV Clinical Coordinator
Your LIV clinical coordinator will oversee your entire IVF journey. The coordinator is a dedicated member of our fertility team. 
During your first visit, we will review your preliminary fertility diagnosis, perform tests, discuss with you the details of our program and the options for an individualized treatment plan. 
Your clinical coordinator will then schedule all the necessary procedures, which are entirely performed inside the gleaming LIV Fertility Center.
STEP 3 | Preparation for IVF Procedure
Our team will carefully review the initial evaluations of both partners. At this time, if appropriate, we may suggest advanced reproductive measures and other pre-treatment procedures. Our fertility specialists will also perform laboratory testing, infectious disease screening, uterine evaluation, and male fertility testing.
The LIV Fertility Center works diligently to give patients a positive pregnancy outcome from every procedure we perform.
STEP 4 | Ovarian Stimulation
Once we have finished with your testing and complete diagnosis, you'll begin taking an oral contraceptive to prepare your ovaries. This integral part of the IVF procedure helps to suppress undesired hormone production and reduces cyst formation before ovary stimulation.
The stimulation process usually requires the initial use of suppression drugs to prevent ovulation until the desired time. Daily injections are then added to stimulate the development of the eggs. These are usually given subcutaneously (under the skin) and are less uncomfortable than the previous generations of fertility drugs.
To accurately monitor the progress of ovulation induction at the LIV Fertility Center, we will obtain a series of ultrasounds and blood tests over several days. An advanced ultrasound allows our fertility doctors to physically see the development in the follicle of the oocyte and surrounding cells. 
Blood tests show the progression of the hormonal function of the follicle. This comprehensive information enables us to accurately and extensively follow the development, growth, and maturity of the follicle.
STEP 5 | Egg Retrieval
Approximately 36 hours before the egg retrieval takes place, your fertility specialist will inject you with ovulation medication. The medicine acts to stimulate ovulation and the release of the oocyte from the surrounding cells (follicle). Retrieving the mature eggs from your ovaries is made more comfortable with the care of a certified anesthesiologist who administers an intravenous anesthetic.
The egg retrieval is performed by placing a special needle into the ovarian follicle and removing the fluid that contains the egg. This is a relatively minor procedure and is performed by visualizing the follicles with a vaginal ultrasound probe. A needle is directed alongside the probe, through the vaginal wall, and into the ovary. To avoid any discomfort, intravenous sedation is provided. 
At this time, your partner or donor provides a semen specimen. A semen sample is specially prepared and washed, then combined with the retrieved eggs.
STEP 6 | Fertilization with ICSI
Once the follicular fluid is removed from the follicle, the eggs are identified by the embryologist and placed into an incubator. The eggs are fertilized with sperm by Intracytoplasmic Sperm Injection (ICSI) Mexico.
The eggs are carefully monitored for the next 18 – 24 hours to evaluate for early cell division. Now called embryos, they and placed in a solution called culture medium to promote growth. Until recently, embryos were cultured for three days and then transferred to the uterus and/or cryopreserved. We now have the ability to grow the embryos for five or six days until they reach the blastocyst stage.
Our IVF lab also can perform preimplantation genetic screening Mexico (PGS) to ensure that each embryo selected is free from specific genetic abnormalities — gender determination is also possible. The IVF lab specialists at LIV are some of the most skilled and respected professionals in the in vitro fertilization field. Your IVF procedure is followed meticulously by our LIV fertility specialists on a daily basis.
STEP 7 | Embryo Transfer & Luteal Phase
The last step of the IVF process is transferring the embryo(s) into the uterus. The female partner will be monitored closely to maximize the opportunity for successful implantation and successful pregnancy. At this time, a couple can choose to cryopreserve additional developing embryos for future transfers.
Embryos may be transferred on day 3, 5, or 6 after egg retrieval. Transfers on day 5 or 6 is known as the Blastocyst Transfer Mexico. Embryos are placed through the cervix into the uterine cavity using a small, soft catheter. This procedure usually requires no anesthesia.
The embryo transfer process is critical to the success of all high-tech fertility procedures. We are extremely responsive to this indispensable part of the fertility process and are always working toward attaining the highest possible success.
Progesterone supplementation is used after embryo transfer to help ready the endometrium to receive an embryo for implantation. The progesterone is continued until the end of the first trimester if the pregnancy is successful, or until a second negative pregnancy test.
STEP 8 | Pregnancy Testing
Two weeks after the embryo transfer you will return to the LIV Fertility Center for a pregnancy test. If you are pregnant, we will follow your progress with blood work and ultrasounds for four weeks before referring you back to your home obstetrician for continued care.
The Future of IVF Mexico — Unveiled
At the prestigious LIV Fertility Center, the future of IVF Mexico is progressing. Subtle but profoundly effective, our IVF program is going to experience some improvements. They include:
Expanding fertility treatment options for IVF, including ongoing research.

Extending fertility for women of advanced age and advanced options for women diagnosed with diminished ovarian reserve.

Helping building families for nearly any individual or couple, regardless of marital status or sexual orientation. Single women and men, gay and lesbian individuals, and couples who are struggling with infertility — all benefit from IVF in Puerto Vallarta.

Providing significantly higher pregnancy rates with progressive infertility treatments.
We are also, 
Our LIV Fertility center ranks highest on the best IVF clinics in Mexico. Our IVF Mexico program in Puerto Vallarta defies all odds. It exceeds the only expectations that matter… yours