When it's a child you want,
it's LIV Fertility Center that can help.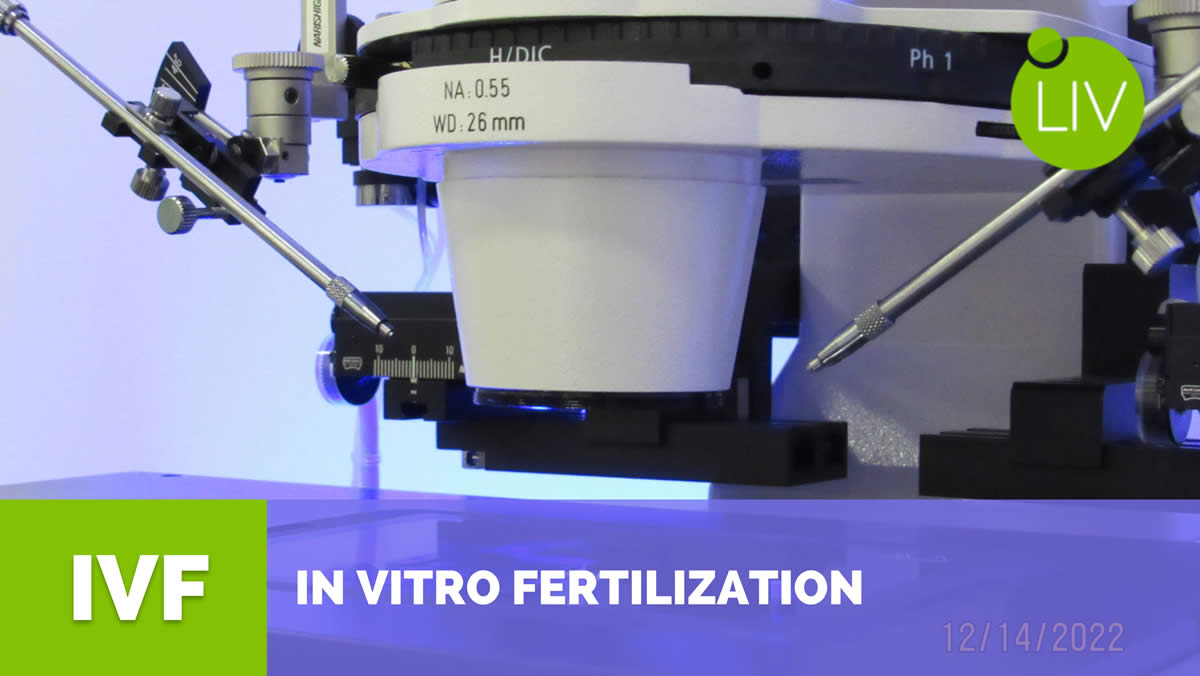 In vitro Fertilization
The best way to predict your future is to create it
LIV has earned itself a world-renowned reputation for excellence and high-quality medical care for local and foreign patients alike. With hard work and dedication, we have created a process of performing fertility treatments that allow patients to have the best chances at a successful IVF while enjoying the beauty of a small Mexican beach town.
The experience, knowledge, and training of our specialists have given us an approach to helping couples that is unparalleled, comfortable, safe, and effective. We have become one of the most sought locations for IVF in Mexico and around the world so traveling for IVF is now one of the more acceptable and best options available for those who are unable to find affordable treatment locally.
The exaggerated cost of IVF has pushed people to search elsewhere, and LIV in Puerto Vallarta has emerged as one of the best options for couples in need of growing their families. Those who are tired of being treated as just another number have discovered in LIV the specialized and respected care that everyone deserves.
Number 1 in Mexico: After years of hard work and dedication, we are proud to mention that we have become one of the more distinguished locations in Mexico, and around the world, to have an In Vitro Fertilization (IVF) treatment performed. IVF is a common issue that requires dedication, commitment, and a desire to succeed, not only by the patients but also by the medical team performing the procedure. LIV is now one of the best and brightest locations for anyone searching for an affordable and successful IVF.
LIV Fertility Center, in Puerto Vallarta, Mexico, has made dramatic and important advances in the field of Assisted Reproduction Technology (ART) during the past several years and is pleased to provide our patients with the most innovative technology available. Anyone hoping to have a baby or wanting to extend the family deserves nothing less than the best in advanced fertility care. We have made the investments and adjustments required to make this happen.
Please get in touch with one of our Journey Coordinators so they can explain the IVF treatment that you will be needing basing on your specific circumstances or simply continue reading so you can have a better idea of what is needed to perform the procedure at LIV. 
Why choosing us?
Choosing the right location for your IVF treatment can be tricky and a little risky, especially when you are still in shock from receiving the bad news of needing an IVF. Let us guide you in the right direction and answer the important questions about the process so that when you do choose LIV, it'll be because we earned your trust.
If you are visiting this website, it's probably because you have been told that an IVF is necessary. If that is the case, then get in touch with one of our Journey Coordinators or continue reading to learn more about your options. We have been and will continue being, the solution for many who are looking to begin their families or who have been wanting a specific gender for their next child. We ask that you allow us to demonstrate why LIV is not only the smartest option but the best one for this ever-so-important journey in your life.
What to look for when researching the best fertility center for you and your family?
Science: LIV is known internationally for its IVF Laboratory and the above-average fertilization, freezing, and thawing results. The most important part of an IVF center is the laboratory and the results that are acquired there. If you combine that with the gender selection options that are available, LIV is on a very short list of clinics with the technology to help determine the gender of your next child along with pregnancy results.
Success: With some of the highest success rates in Mexico, LIV has demonstrated through its results, and testimonials, that families who come to our location in Puerto Vallarta, either leave with a positive experience or a positive pregnancy.
Safety: Puerto Vallarta has been ranked one of the safest cities in the world. We give our patients the comfort of a safe location along with the added benefit of maintaining the IVF as safe as possible for everyone involved. Located within a major hospital, any emergency that may arise can be taken care of immediately and safely.
Stability: After 8 years of consistently helping families grow, we have proven through our ever-improving results and long-lasting reputation that we are here to stay. We provide the best medical treatments available to our patients and will strive to make the success of your IVF procedure our main focal point.
Support: Having a Journey Coordinator and Medical Coordinator throughout every part of the process is a valuable and comfortable benefit when going through such a difficult and emotional procedure. You will be guided throughout the entire Journey so that your questions can be answered quickly and thoroughly.
Transparency: Knowing the details of an IVF and understanding the process will help set your mind at ease so you don't stress out and worry about things that cannot be controlled. Your Journey Coordinator will explain the IVF as best they can so that when the doctor's progress reports are given, you will have an idea of what they mean.
Nestled in one of Mexico's more prominent vacation destinations, LIV and Puerto Vallarta have made the IVF experience one remember. By combining the beautiful and relaxing surroundings of a small Mexican beach town with the emotional journey of an IVF, we have created an environment where couples can feel comfortable about the treatment while enjoying the time that is needed to perform the IVF. You will be able to enjoy paradise while performing the IVF, there will be a few limitations so please ask your specialist.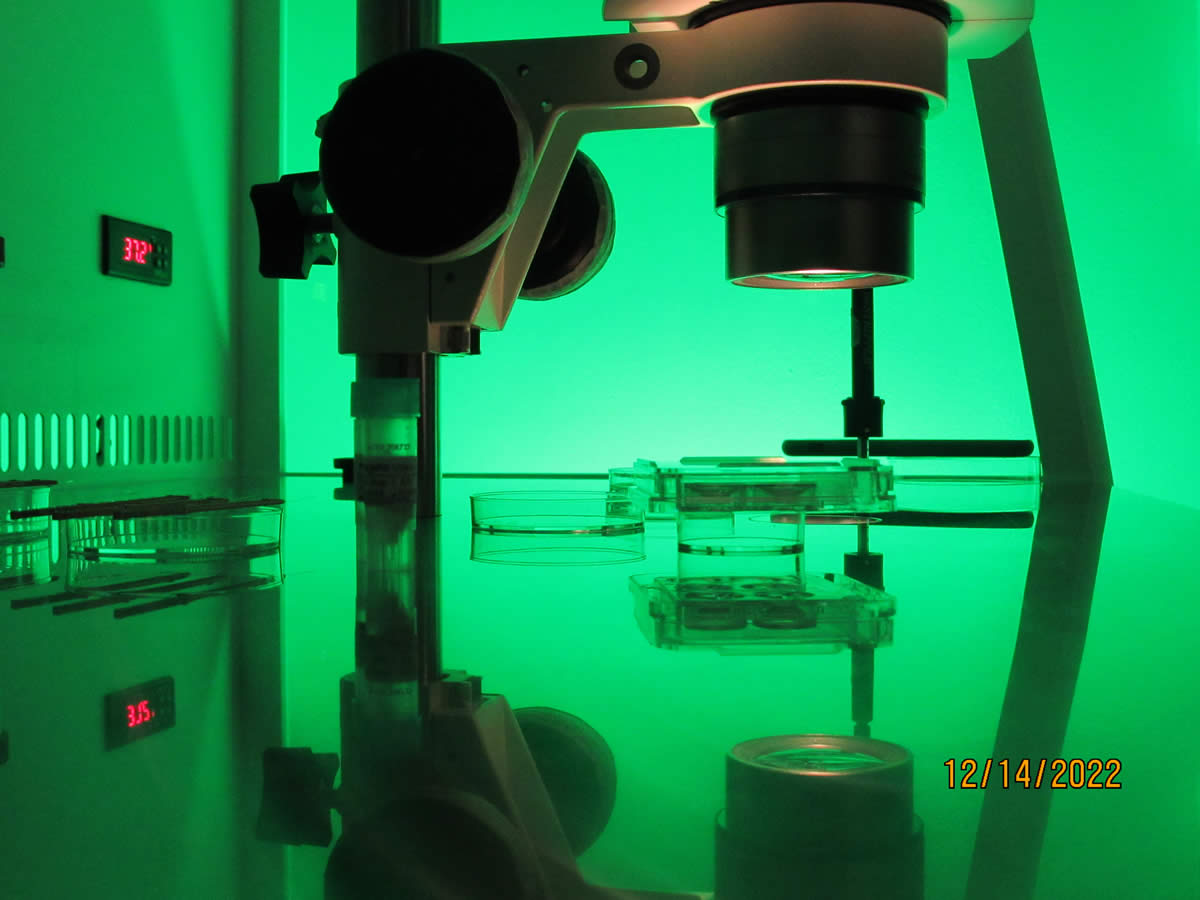 What is IVF Mexico?
In Vitro Fertilization was created to assist women and men in creating a family when there are factors that do not allow for a pregnancy to occur naturally. Factors such as endometriosis, PCOS, blocked tubes, diminished ovarian reserve, low sperm count, or even menopause.
Most of these factors occur randomly and there is no method of identifying the patients beforehand. Even when women and men live a very healthy lifestyle, they can still be diagnosed with one of these issues and require fertility treatment. So don't blame and try not to evaluate your entire life trying to figure out what you could have done differently, there is nothing that could have been done to avoid this outcome.
Performing an IVF treatment in Mexico is not as difficult as it sounds. Mexico is the southern neighbor to the United States as is closer than you think and Puerto Vallarta is one of the safest and nicest tourist destinations Mexico has to offer, so traveling for an IVF is a very realistic option. If you feel lost, confused, or disoriented, give LIV a call so we can help guide you through this stressful process. You can speak to Luis, Jessica, Dania, or any one of our Journey Coordinators and they can explain the process in understandable terms so you can see how possible this can be.
If you already have the diagnosis and already know that an IVF is needed, then let's get started with the actual process. Time is an important factor with these procedures and the more you waste searching, the lower the chances become of a successful outcome so get in touch and let us take over and become a parent!!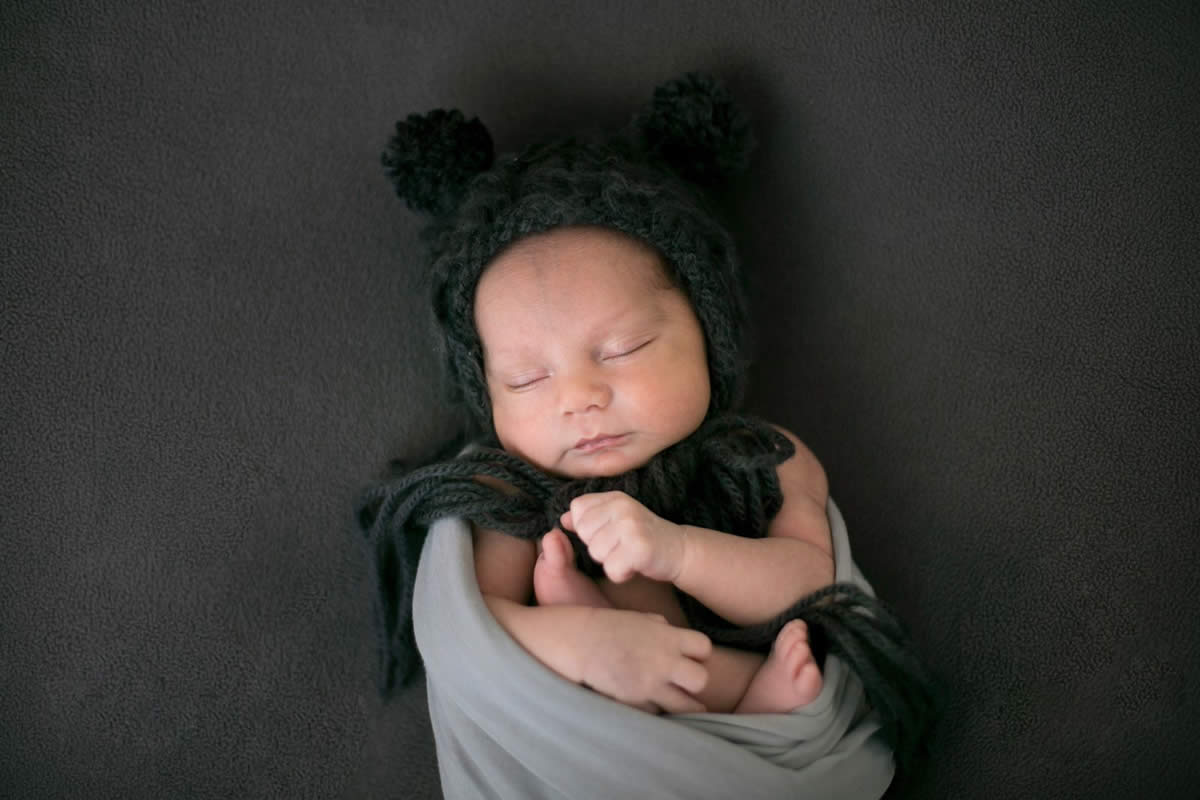 How much is IVF in Mexico at LIV?
The costs for an IVF process in any country can be expensive, at LIV, we have combined elite quality medical care with the lowest cost available. Ranging from USD 7,000.00 without stimulation medication, these procedures are now reachable for those who cannot afford the excessive cost in the United States.
LIV has packages that can be modified to your needs, since each patient is different and may require individual indications, LIV can adjust the procedure to your specific requirements.
Our complete IVF package includes the stimulation medication and other benefits that are needed for an IVF Process to have the best chances of success.
LIV also has a 2nd Frozen Embryo Transfer (FET) included in the packages when the results permit. If you have a successful IVF Process and there are remaining Embryos, there can be a 2nd transfer included if the first transfer did not give you a successful pregnancy.
Ask about our discount offer on a 2nd complete IVF process. If you have a complete procedure but were not successful in achieving a pregnancy, there is a discount on a 2nd attempt, so you don't need to give up if the first procedure fails.
Follow the below steps to see how easy it is to perform a fertility journey with LIV. We will hold your hand throughout the process and make sure that the procedure goes as smoothly as possible. Continue reading if you want to learn more, if you have already made up your mind, click on this link: Contact LIV to get started or keep reading for more information: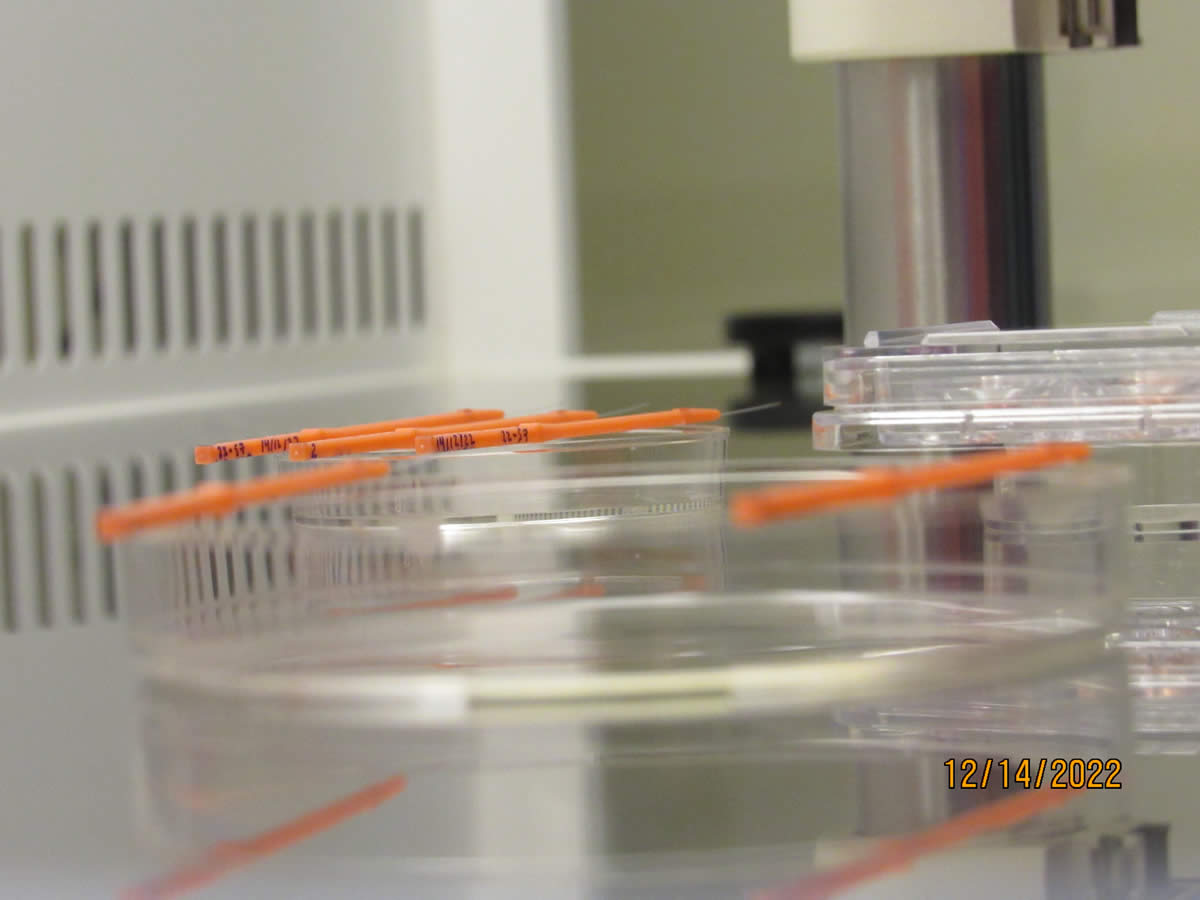 Step by Step Analysis – IVF MEXICO
Step 1:  Decide
Overthinking sometimes causes doubt when making a final decision on any topic, not just a medical treatment. However, once the decision is made, you can now get the ball rolling and begin the process so please, stop wasting time, LIV needs you to dedicate this time to the preparations.
Step 2: Consultation with your personal Journey Coordinator and LIV Medical Coordinator
The first step is to contact a Journey Coordinator, she or he will provide the information you need to decide IVF is the right treatment for you. Subsequently, your coordinator will schedule a remote consultation with the Medical Coordinator who will give you recommendations and go into detail about your case and diagnosis.
Step 3: Prepare your visit
Patient Intake is our department specialized in preparing patients coming from abroad. You will be assigned to a personal Patient Intake Coordinator who will help you complete the requirements that the Medical Coordinator has requested on the first remote consultation.
Step 4: Start Treatment at LIV Fertility Center
Your first appointment at LIV Fertility Center will take place within the first few days of your period, to be more precise on cycle day 1, 2 or 3.
On consultation, the specialists will perform an evaluation of your ovaries by a Transvaginal Ultrasound and will calculate the dosage of ovarian stimulation
medication.
Step 5: Egg Retrieval
After approximately 12-13 days of injections (ovarian stimulation) the specialist doctor will collect your eggs through a delicate procedure called Egg Retrieval.
The way the doctor collects your eggs is through a needle guided by a transvaginal ultrasound. This procedure is performed under sedation, so you will feel no pain. Once the Ovarian Puncture (Egg Retrieval) is finish, you will rest for a couple of hours being monitored by nurses at our clinic. You can return to your hotel after the sedation effects has gone.
Step 6: In Vitro Fertilization
This is the expected moment. Once the Egg Retrieval has been performed, you will be given a report mentioning the number of Follicles that were punctured and the number of Eggs that were retrieved. On this stage, your eggs are ready to be fertilized.
Our Embryologist Karla Martin del Campo MSc with more than 15 years of experience in the fertility field has it all under control as she knows this is the big moment, the fertilization. By performing either a conventional IVF, ICSI or PICSI your eggs will be fertilized and therefore converted into embryos. The embryology team will keep you updated on the growth of your embryos until they are ready and strong enough to be transferred into your uterine cavity.
Step 7: Fresh Embryo Transfer
 The doctor and the embryologist will transfer the embryos created into your uterine cavity using a special catheter. Embryo transfer can be performed after 3 or 5 days after the fertilization, when the embryo is at its strongest stage, a blastocyst.
The procedure will take about 15 minutes and is very similar to a pap smear, so sedation is not necessary. Once we have confirmed that the embryos are in the fundus of your uterus and you have rested for 15-20 minutes, doctors will give you instructions for post-transfer medications. We suggest you rest for 1 or 2 nights before returning home.
Step 8: Pregnancy Test
Here comes the big test. After 15 days from the fresh embryo transfer, you will be asked to perform a pregnancy test in blood. Depending on the results you will be given further instructions.
As you can see, LIV has created a method of performing IVF treatments that is easy to follow and very effective. If you want to learn more, please get in touch with our coordinators so they can explain in person.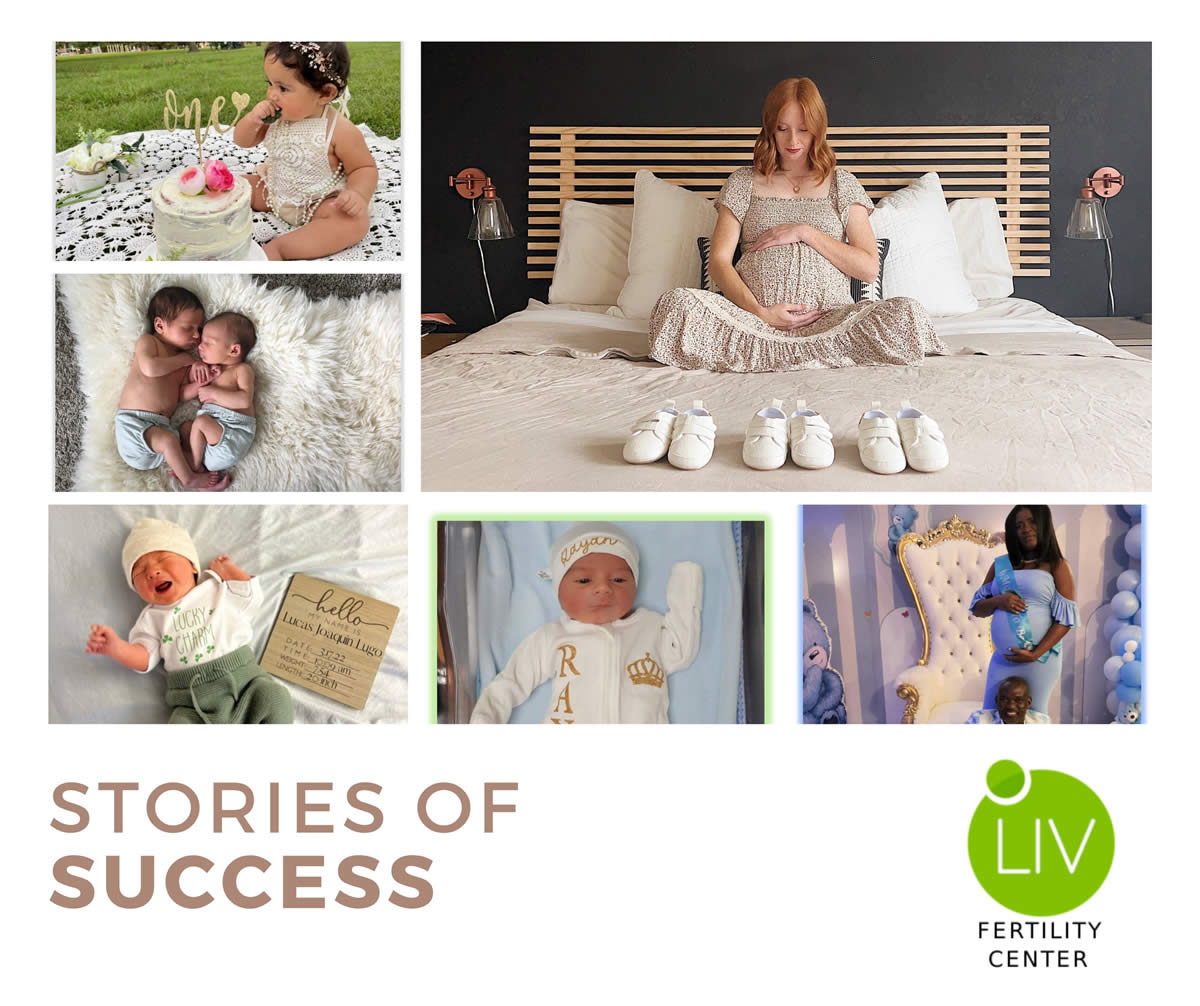 The future of LIV and IVF Mexico
As we all know, medical advancements and technical improvements are very common when it comes to IVF or Fertility Treatments. At the prestigious LIV Fertility Center in Puerto Vallarta, we are advancing with the times. By investing in the latest and best equipment known for fertility, LIV is improving the chances of success for all who choose to walk through the doors. Here are a few of the improvements that LIV has planned for the near future:
Expanding fertility treatment options, such as Satellite Monitoring, for patients who have difficult schedules and cannot dedicate the required time to an IVF procedure.
Expanding fertility for women with advanced maternal age or diminished ovarian reserve and making it more possible for them to also become mothers.
Continue helping the LGTBQ community to also become wonderful parents. Regardless of marital status or sexual orientation, LIV can create a program based on your specific needs and make this dream come true. We believe everyone deserves the right to have a family and are willing to help where we are able.
Updating equipment so that the wait time for arrivals is less and more effective.
Creating a 2nd medical consultation room so our medical team can see more patients at a time.
Continue to be one of the few locations to offer Microsort Mexico for gender selection. 
LIV Fertility Center has become one of the leading centers in all of Mexico and can compete with clinics around the world. With its dedication to success and relentless quest for improvements, LIV has established itself as a competitive option for anyone thinking about traveling for an IVF procedure. We ask you to give LIV a chance and allow us to show you how LIV can help where others could not. LIV exceeds many expectations but the most important one that matters is yours.