ALLURE. At first glance, the LIV Fertility Center in Puerto Vallarta resonates as a modern and beautifully designed facility. But it's far more than just a gleaming fertility center. Should you decide to visit our fertility center in Mexico, you'll be immediately drawn to the undeniable emotion and allure that makes it one-of-a-kind.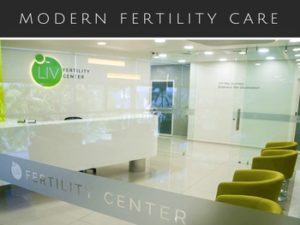 There are no guarantees with any fertility treatment, however we believe the journey ahead is a less stressful experience when you are educated and can make fully informed decisions.
Fresh vs Frozen Sperm
Sperm from men with normal semen parameters such as sperm count, motility and morphology (shape of sperm) are able to fertilize eggs equally whether fresh or frozen sperm is used. The newest research in fertility medicine has found that frozen sperm performed as well as fresh sperm for In Vitro Fertilization (IVF) success rates.