STRENGTH. Led by an expert in the field of reproductive medicine, the LIV Fertility Center is providing leading research into the discipline of female and male infertility. LIV Fertility specialists are extensively accomplished in Tandem IVF Mexico Cycles. From every level of our innovative facilities in Puerto Vallarta, our fertility center is doing exactly what it was meant to do — introducing you to parenthood.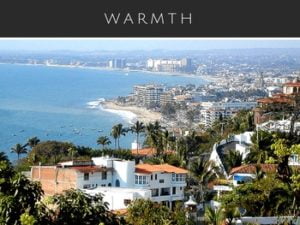 From our exceptional IVF programs to our compassionate medical specialists, LIV will give you hope and strength.
What is Tandem IVF Cycle Mexico?
Tandem IVF Cycle Mexico at the LIV Fertility Center allows women with low ovarian reserves and low oocyte quality — a greater chance of pregnancy with their own eggs, while at the same time having a back-up plan of egg reserves through egg donation.
A high percentage of our female infertility patients are faced with producing low-quality eggs, which may or may not fertilize. For these intimidating infertility cases, the Tandem IVF Cycle Mexico procedure allows our expert fertility doctors to compare and choose between the patient's own eggs and the use of donor eggs — in the same treatment cycle. The higher-quality eggs will be designated for fertilization.
The Future of Tandem Cycle IVF Mexico — Unveiled
At the prominent LIV Fertility Center, treatment using the Tandem IVF Cycle Mexico is scientifically progressing. Our center is geared for any journey — at any stage.
Advanced Tandem IVF Cycle Mexico is providing women with low-quality eggs or a low ovarian response the best chance of becoming pregnant in a single cycle without ruling out the use of their own eggs for pregnancy.
The LIV Way — Step by Step
STEP 1 | Initial Consultation with Your LIV Advisor
When you begin your journey to parenthood at LIV, you will consult with a personal advisor — a committed member of our team — who will acquire an extensive medical history from you and your partner and address any questions or concerns that you may have. We developed a program that allows you to feel comfortable and confident during each step of your journey. Your LIV advisor will help you plan for your first visit to LIV.
STEP 2 | In-House Consultation with LIV Clinical Coordinator
Your LIV clinical coordinator is a dedicated member of our fertility team who will oversee your entire family building journey. During your first visit, we will review your preliminary fertility diagnosis, perform testing, discuss with you the details of our program and the options for an individualized treatment plan. Your clinical coordinator will then schedule all the necessary procedures, which are entirely performed inside the gleaming LIV Fertility Center.
STEP 3 | Administration of Ovulation-Induction Drugs
Our LIV clinical experts will introduce you to ovulation-induction medication. Ovulation induction uses hormonal therapy to stimulate egg development and release and increase the number of eggs reaching maturity in a single cycle — increasing the chances for conception.
STEP 4 | Egg Retrieval
Approximately 36 hours before the egg retrieval takes place, your fertility specialist will inject you with a hormonal medication, which acts to stimulate ovulation and the release of the oocyte from the surrounding cells (follicle).
The egg retrieval is performed by placing a special needle into the ovarian follicle and removing the fluid that contains the egg. This is a relatively minor procedure and is performed by visualizing the follicles with a vaginal ultrasound probe. A needle is directed alongside the probe, through the vaginal wall, and into the ovary. At this time, your partner or sperm donor provides a semen specimen. A semen sample is specially prepared and washed, then combined with the retrieved eggs.
STEP 5 | Fertilization with ICSI Technique
Once the follicular fluid is removed from the follicle, the eggs are identified by the embryologist and placed into an incubator. The eggs are fertilized with sperm later that day by conventional insemination or by Intracytoplasmic Sperm Injection (ICSI).
STEP 6 | Embryo Review
Our leading experts will then brief you about the quality of your embryos and donor's embryos. Based on this information, you will be advised on the following three options:
Use your embryos only
Use donor's embryos only
Use both your embryo and donor's embryo
STEP 7 | Embryo Transfer
Embryos may be transferred on day 3, 5, or 6 after egg retrieval. Transfers on day 5 or 6 is known as the Blastocyst Transfer. Embryos are placed through the cervix into the uterine cavity using a small, soft catheter. This procedure usually requires no anesthesia.
STEP 8 | Pregnancy Testing
Two weeks after the embryo transfer you will return to the LIV Fertility Center for a pregnancy test. If you are pregnant, we will follow your progress with blood work and ultrasounds for four weeks before referring you back to your home obstetrician for continued care.