LIFESTYLE. Many of the risk factors for both male and female infertility are identical. Our goal at the LIV Fertility Center in Puerto Vallarta is to spring you back to life — as a new chapter of your life begins. Our board certified reproductive endocrinology specialists, as well as an experienced team of embryologists, nurses, medical assistants and administrative personnel focus on helping you overcome female and male infertility.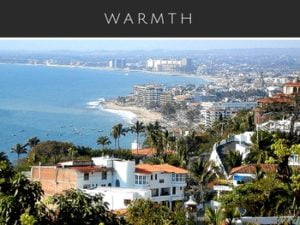 We want to welcome you to a new lifestyle. Inside and out, the LIV Fertility Center was designed with the conviction that parenthood is right at your fingertips.
Common Infertility Factors
Weight
Being overweight or obese reduces both male and female fertility.
Sexually transmitted infections (STIs)
There are several STIs that can cause infertility. For example, chlamydia can damage the fallopian tubes in women, and cause swelling and tenderness of the scrotum (the pouch containing the testes) in men.
Smoking
As well as affecting your general and long-term health, smoking can also adversely affect fertility. Read more information about quitting smoking.
Occupational and environmental factors
Exposure to certain pesticides, metals and solvents can affect fertility in both men and women.
Stress
If either you or your partner are stressed, it may affect your relationship. Stress can contribute to a loss of libido (sex drive), which in turn can reduce the frequency of sexual intercourse. Severe stress may also affect female ovulation and limit sperm production.
Risk Factors for Women
The following are factors which can affect your ability to ovulate, conceive, or carry a pregnancy to term:
Age
Excessive, or very low, body fat can affect ovulation and fertility
Chronic diseases, such as diabetes, hyper or hypothyroidism, lupus, arthritis, hypertension, or asthma—tell your doctor about prescription medicines that you are currently taking
Abnormal pap smears which have resulted in treatment such as cryosurgery or cone biopsy
Risk Factors for Men
The following are factors may affect a man's ability to get a woman pregnant:
Exposure to toxic substances or hazards on the job
Cigarette or marijuana smoke, alcohol consumption
Prescription drugs for ulcers or psoriasis
Exposure of the genitals to elevated temperatures
Hernia repair