SOLID. Behind the leadership of expert fertility specialist, LIV Fertility Center in Puerto Vallarta provides a sophisticated and vibrant response to modern fertility treatment. Our fertility center answers one of today's most challenging questions. What is the best way to beat infertility? With LIV's practical versatility in treating female infertility and male infertility, solid fertility technology and an exceptionally immoderate destination — we are redefining fertility treatment.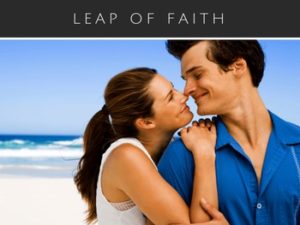 The LIV Fertility Center trusts in its multiple and complimentary medical disciplines to lead you on your journey to pregnancy success.
What is Natural Cycle IVF?
Natural Cycle IVF uses conventional In Vitro Fertilization (IVF) techniques without the standard ovarian stimulation medications. It may be used in combination with In Vitro Maturation (IVM) to produce a less stressful, hormone-free treatment that allows the doctor to retrieve the one egg in the dominant follicle, in addition to several other immature eggs.
The Future of Natural Cycle IVF — Unveiled
At the prestigious LIV Fertility Center, research into the highly successful IVM technique is continually adding to our patient success stories.
Women who suffer from polycystic ovarian syndrome (PCOS) are persistently benefiting from natural cycle IVF.
Pushing the boundaries for women diagnosed with cancer who are pursuing fertility treatment — to avoid hormones that may stimulate tumor growth.
The LIV Way — Step by Step
STEP 1 | Initial Consultation with Your LIV Advisor
When you begin your journey to parenthood at LIV, you will consult with a personal advisor — a committed member of our team — who will acquire an extensive medical history from you and your partner and address any questions or concerns that you may have. Next, your LIV advisor will help you prepare for you first visit to the LIV Fertiltiy Center. Our dedicated team has developed a program that allows you to feel comfortable and confident during each step of your journey.
STEP 2 | In-House Consultation with LIV Clinical Coordinator
Your LIV clinical coordinator is a dedicated member of our fertility team who will oversee your entire family building journey. During your first visit, we will review your preliminary fertility diagnosis, perform testing, discuss with you the details of our program and the options for an individualized treatment plan. Your clinical coordinator will then schedule all the necessary procedures, which are entirely performed inside the gleaming LIV Fertility Center.
STEP 3 | Follicle Monitoring
In a natural menstrual cycle, only one dominant follicle with a single oocyte (egg) inside typically develops. Natural cycle IVF is a form of In Vitro Fertilization (IVF) without the use of medication to stimulate the ovary to produce multiples eggs. Our patients are monitored with several ultrasound and blood tests to follow the development of the single follicle.
STEP 4 | Egg Retrieval
Operative egg retrieval is performed to remove an egg from the single follicle. Using ultrasound guidance, a thin aspirating needle is inserted into the follicle. Only the tip of the aspirating needle enters the pelvic area. The liquid which surrounds each egg is then aspirated. The fluid is passed to the laboratory, where the egg is isolated from the remainder of the fluid and placed in a dish filled with nutrient media for the purpose of fertilization. At this time, your partner or donor provides a semen specimen. A semen sample is specially prepared and washed, then combined with the retrieved eggs.
STEP 5 | Fertilization with ICSI Technique
During our routine IVF procedure, eggs and sperm are combined and incubated together in order to achieve fertilization. intracytoplasmic Sperm Injection (ICSI) is performed by our leading embryologist, who surgically inserts one sperm into each egg — which is completed by perforating the membrane of the egg with a glass pipette, which contains the sperm. Our LIV fertility team will continue with the In-vitro Fertilization (IVF) Cycle — embryo transfer and pregnancy testing.