ELITE. The LIV Fertility Center specializes in donor services, and patiently and compassionately wants to guide you through each step of the process. Our elite Sperm Donation and Egg Donation Programs restores hope for intended parents who would otherwise not have options of conceiving. With the advanced fertility options at LIV, we can provide the best chance for a successful outcome.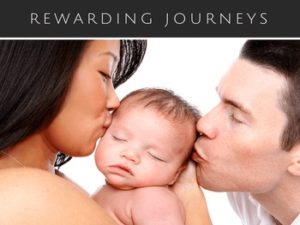 Highlighted by a diverse panel of donors that meet strict criteria, the Sperm Donation Program in Puerto Vallarta employs the high ethical standards and transparency.
How Do I Select a Sperm Donor?
In choosing the best suitable sperm donor — intended parents are provided with detailed information, including a health assessment, social profile, and genetic history.
Whether it is education, athleticism, religion, ethnicity, build, complexion, musicality, facial features, or creativity you are interested in, the LIV Sperm Donation Program has the right donor for you. In addition, some donors have personality tests, audio interviews, and staff impressions for you to review.
Sperm Donor Screening Process
When a potential donor's semen sample meets the strict count and motility standards, it takes another three months for a donor to become a fully qualified donor. The screening process includes semen and blood samples for laboratory testing and genetic screening.
Genetic Testing
Cystic fibrosis (CF) carrier screening
Hemoglobin evaluation
Alpha thalassemia and Beta thalassemia
Sickle cell anemia
Chromosome analysis
Spinal muscular atrophy (SMA) carrier screening
Infectious Disease Testing
Chlamydia
Gonorrhea
CMV Total antibody
Hepatitis B Virus surface antigen
Hepatitis B Virus core antibody
Hepatitis C Virus antibody
Hepatitis C Virus NAT (Nucleic Acid Test)
HTLV I/II antibody
HIV1/HIV2 antibody
HIV 1 NAT (Nucleic Acid Test)
Syphilis Serology
Additional genetic tests currently performed on donors with Jewish ancestry:
Bloom syndrome carrier screening
Canavan disease carrier screening
Familial dysautonomia carrier screening
Fanconi anemia Type C carrier screening
Gaucher disease carrier screening
Mucolipidosis Type IV carrier screening
Niemann-Pick disease Type A carrier screening
Tay-Sachs disease (TSD) carrier screening (by enzyme analysis)
Additional tests currently performed on donors with French Canadian ancestry:
Tay-Sachs disease (TSD) carrier screening (by enzyme analysis)