MIRACLE: Have you ever wondered what an Angel looks like? We have, and we see them daily. We always think of an angel as this supernatural creature, a magical being that has wings and glows as bright as the sun. In some cases, this could be true, but we like to consider our Angels as wonderful woman who voluntarily share the gift of life. If you are over 40, then you remember a time when age was the end of family growth, when there were no options and you had to accept the cards that were delt to you. A time when circumstance was very sad and unmotivating, when there were no other options than to give up on your dreams of motherhood.

Well, these are not those times!
The Egg Donor IVF Mexico, Screening and Selection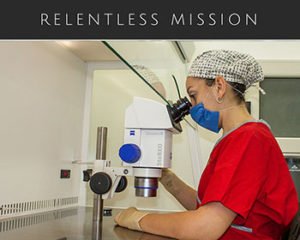 We always see the Egg Donation process as a woman receiving Eggs from an anonymous donor, but we never think about the process that the donor goes through to be able to have these eggs available for the receptor to receive. If you`ve ever experiences an Ovarian Stimulation, or had needles, ultrasounds and tests ran, then you know how uncomfortable and demanding an IVF Mexico can be. There are young women who are willing to have this procedure done every three months, just so you can have the opportunity at being a mother. These angels in disguise donate their time, bodies, health, comfort, and discipline by pausing their lives for 2-3 weeks at a time and go through an Ovarian Stimulation to allow other women the opportunity to become mothers.
Finding these wonderful souls who are willing to put themselves through the demanding process of donating eggs, is not an easy process. The fear of performing a donation that is so modern that cannot be understood by most, these angels put their trust into a team that is unknown to them. They go into the testing room and allow for the needle to be inserted in their arms without knowing what the results will give. They allow us to put them under sedation without knowing what the outcome will be, they allow us to extract Eggs from their Ovaries to provide the gift of life to a stranger. If you think about it, these beautiful souls are the true reason for the children born to woman, who in the past, would not have been able to have children.
To these Angels, we say, thanks you, from the bottom of our hearts.
LIV has perfected the already existing process of Egg Donation IVF Mexico; we have continued the advancement of fertility and provide the best options available for women to accomplish their dreams.

LIV Fertility Center has a very strict Egg Donation Program so that when a donor is selected, you can rest assured that she has been well screened and chosen based on specific requirements. Closely regulated by governmental agencies, LIV Egg Cryobank is one of the best locations to find a suitable Egg or Sperm Donor. When genetic material is donated from one person to another, there needs to be extremely strict processes and regulations to make sure that this is a healthy procedure. LIV complies with these regulations and offers the highest and best quality Eggs and Sperm to our patients.

Egg and Sperm Donors are screened psychologically and medically to make sure they meet the metrics required by American Society for Reproductive Medicine (ASRM), European Society of Human Reproduction and Endocronology (ESHRA), and Comision Federal para la Proteccion contra Riesgos Sanitarios (COFEPRIS). Since we are recognized worldwide as a leading Fertility Center, LIV must comply not only with local but also foreign regulations. Keeping the quality high has given us the opportunity to legally offer our services to any patient anywhere. So, rest assured that what you receive will be of the best quality available.

Step 1: Donor Interview and testing

Psychological Evaluation:

Psychological interview with LIV Psychologist
IQ test – By request
Education Level, University or Profession

Medical Testing or Evaluation:

Complete Hormone Panel – to identify the quality of the biological material
STD and Infection Profile – to identify the health of the Eggs being donated.
Follicle Count – to identify the number of potential eggs that can be retrieved.
Anti-Mullerian Hormone (AMH) – to identify the quality of the eggs.
Ultrasounds and Hysteroscopy – to identify the viability of the retrieval.

DNA Genetic testing – By request
Karyotype – By request
Age limit for donors: 18-34 years old

Step 2: Stimulation and Egg Retrieval

Donors will be prepared for an Ovarian Stimulation, or Egg Freezing program.
Stimulation Medication will be the same used for regular patients, no expense spared.
Only viable Eggs will be selected for Cryopreservation.
Egg will be frozen in batches and will not be offered individually.
Maximum number of donations per donor: 6

Step 3: Reservation of Donor Eggs

Once the quality is verified, the Eggs will be put on available.
Cost will be determined by the required expenses of the donation.

Egg Donation IVF Mexico has become the solution to the unavoidable issue that will sooner or later affect all women, the running out of Eggs. When a woman chooses to wait until later in life to have children, is when these types of procedure are available for those who are willing to perform them. Patients will need to accept the reality that their own Eggs are no longer viable and the only option to become a mother is by using Donor Eggs. The sooner this is accepted, the more time they will have to share with the child that is born of this.

Characteristics to look for in an Egg Donor:

Egg quality and number available.
Eye, hair, skin color
Ethnicity, race
Height
Education, IQ,

LIV Fertility Center will create a profile for each of the donors available, the information provided will be as thorough as possible.  Due to privacy laws and policies, personal information will not be available. Additional testing on the donor can be requested, however, the cost of the additional testing will be covered by the requesting party.
Providing such an emotion and motivating procedure makes us proud to be able to offer this procedure to our wonderful patients, we love seeing the smiles and tears of joy when the babies are born. We love hearing the joy that this gift of life has given, we love to see the pictures of these new humans that we helped create. We LIV for the reacting of our growing families and share the joy they feel when finally accomplishing the long sought-after dream of motherhood.
We ask that you keep letting us be happy, by making you happy. Let us continue to feel this joy that only a new life can give. Allow us to continue to feel proud of the work we are doing, to continue to feel like our lives matter, like our work is important like our time and dedication were worth it. Its not only the mothers who are grateful to us, we are also grateful to them.