Have the confidence that each member of LIV will make you feel at home because we know that an In-Vitro Fertilization is emotionally, financially, and physically exhausting, here at LIV you will not be just another number, you will not feel like part of a factory of cookies, we assure you that from the first day you visit these beautiful Mexican beaches in Puerto Vallarta, you will be welcomed and become part of this great IVF family that we have achieved over 6 years, building bonds with each couple and helping to achieve the goal of parenthood.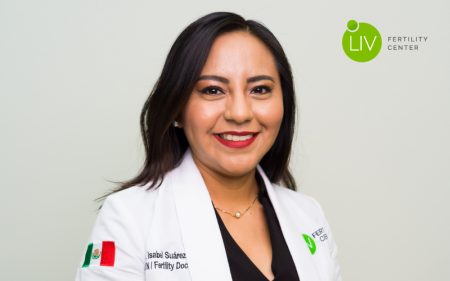 Reproductive Endocrinology and Infertility
Hold on to your dream of becoming a loving, caring parent and let us work on all the possibilities… You're not alone on this journey, we will be with you every step of the way.
See full resume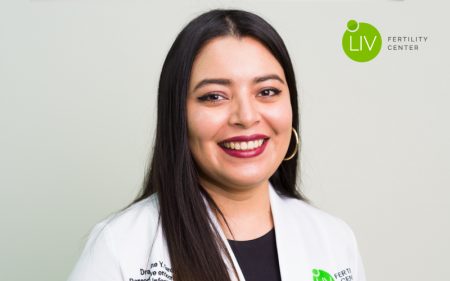 Reproductive Endocrinology and Infertility
Working to fulfill people's dreams is not easy but it is the most rewarding job you can imagine…  When we see our patients holding their babies in their arms we know that it was worth every effort from all our team.
Maria specializes in anesthesia and has conducted extensive research on recovery from anesthesia to apply her knowledge to the treatment of all LIV patients.
Lab Director & Operations Manager
Emb. Karla Ruiz is now the lead embryologist at the LIV Fertility Center in Mexico. With extensive experience and proficient skills, Karla has earned a widely recognized reputation for excellence. See full resume | Take a Tour of the Lab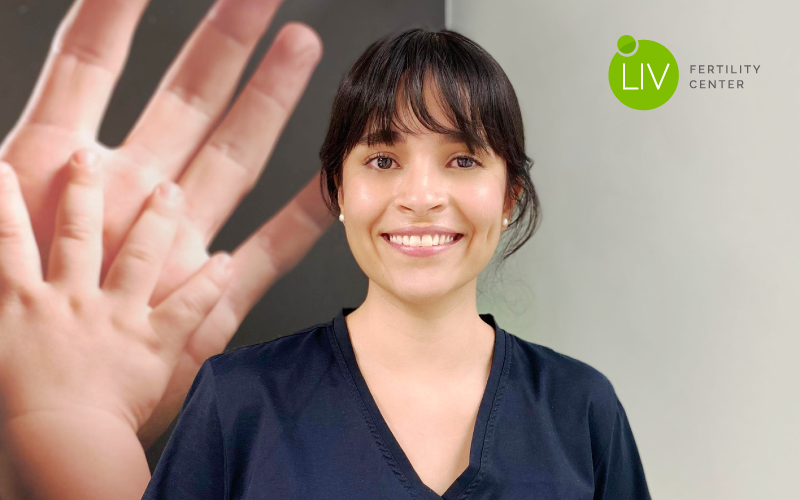 Maria Fernanda is a talented embryologist at LIV, devoted to achieving excellence in every aspect of her job.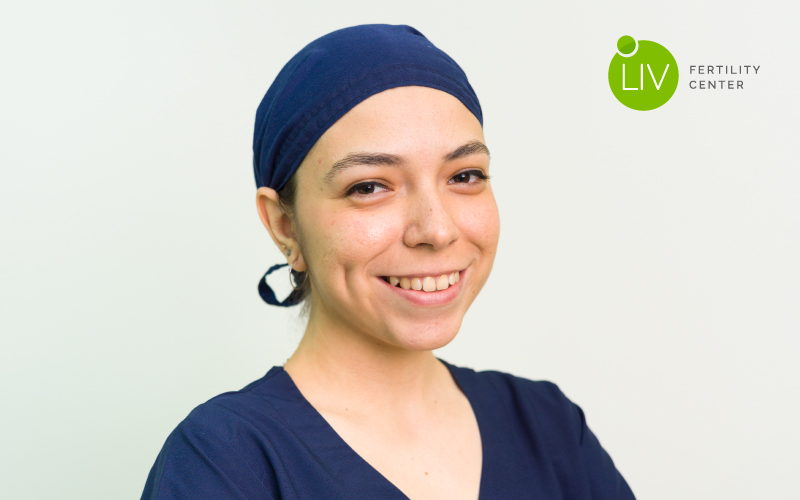 Fernanda is our andrologist, her smile and charisma make our patients feel at ease while she goes about her responsibilities.  She stays motivated by the positive success rates at LIV.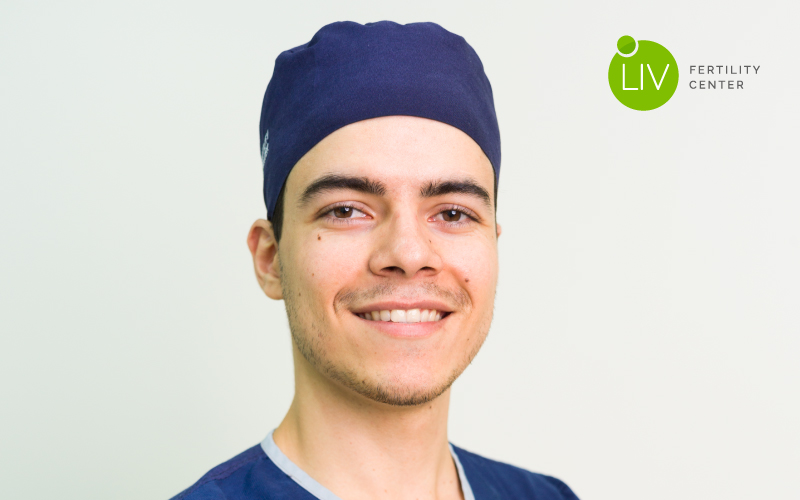 Andrology area: which means analysis and preparation of sperm samples.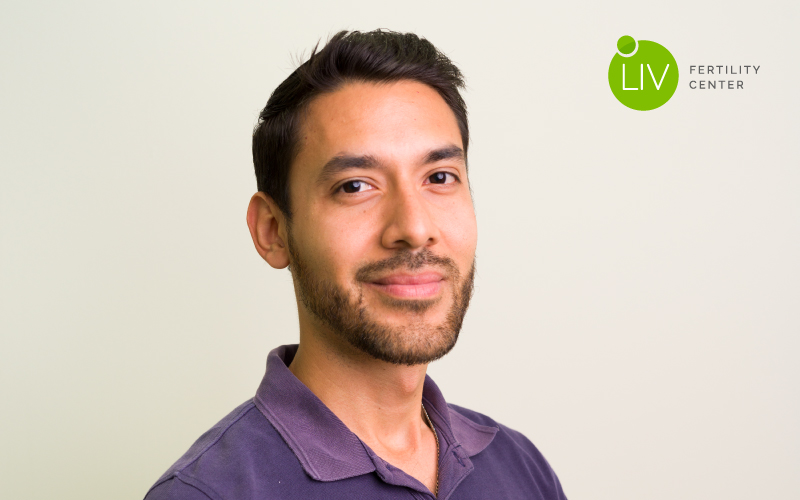 David is a dedicated and knowledgeable Donor and Patient Assistance Coordinator at LIV Fertility Center. He is responsible for helping patients select a donor, coordinating the shipment of genetic material, and providing administrative support to the donor program.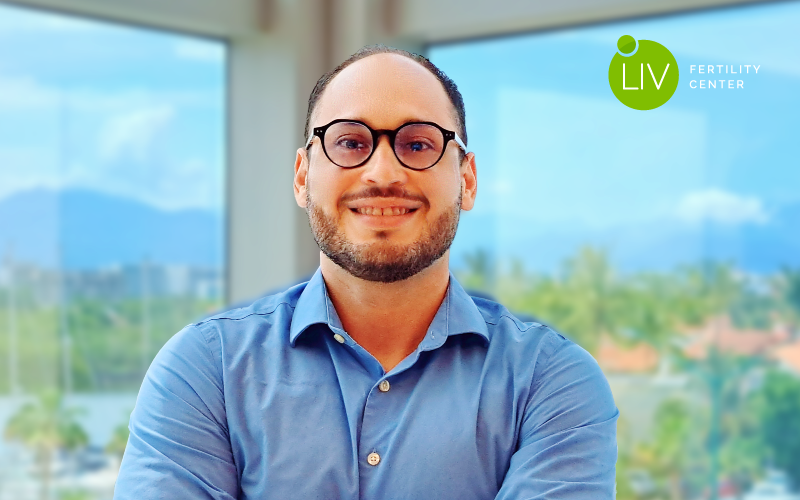 Otoniel is a passionate and dedicated Donor Coordinator at LIV Fertility Center. He is responsible for recruiting and screening egg and sperm donors. He also provides support to donors throughout the donation process.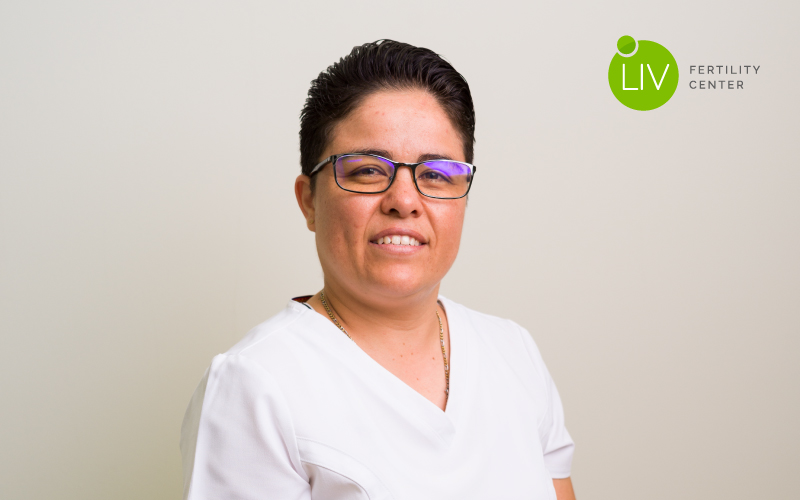 Ana works beside our expert fertility specialists to provide compassionate fertility care and a highly personalized approach to your treatment.
IVF Certified Nurse Practitioner
Paola is very dedicated and very sweet with all patients, her work is very delicate, she has to draw the blood of most of the patients and also take care of each one of them when they recover in the operating room.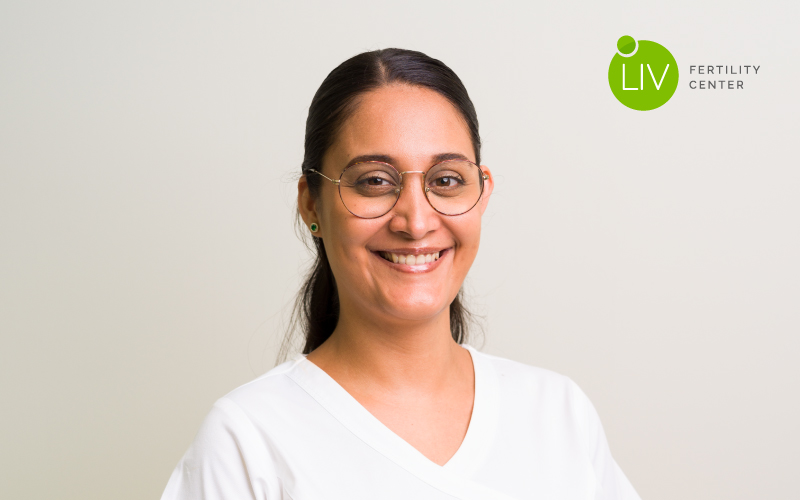 IVF Certified Nurse Practitioner
Karla is 100% bilingual, she is very friendly and loves her job, she shows her passion for IVF nursing every day with all our patients, we love having her at the LIV clinic.
Based on my experience, being a mother is one of the greatest gifts that life can give you — working in a place that helps women and families to fulfill this dream is wonderful and enriching. Accompanying patients on the journey to parenthood is something that Dr. Diaz is very excited about because she understands the fears, doubts and uncertainty that entails.
IVF International Journey Coordinators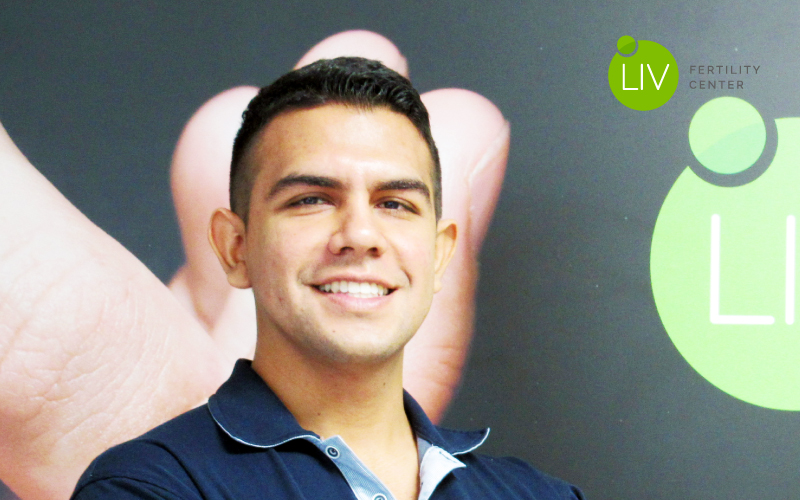 Luis joins our extensive LIV support team that includes a devoted panel of Journey Coordinators, experienced clinical coordinators and world-class IVF specialists.
Jessica joins our IVF Journey Coordinators team. 
She is a very passionate, sincere, and honest person, she loves being able to help different people around the world to plan their parenting plans.
Zahory is always there for our patients, helping them through every step of their fertility journey. She is compassionate, knowledgeable, and supportive. She goes above and beyond to make sure that our patients feel comfortable and cared for.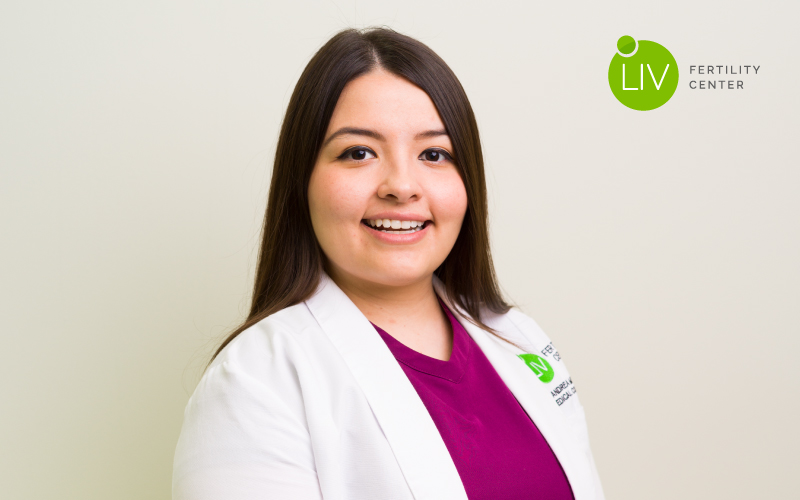 Dr. Andrea knows all IVF procedures perfectly and she is the link between the travel coordinators and the medical specialists.
She is along your side step by  step on this journey to parenthood, having a constant communication to answer all the questions you might have.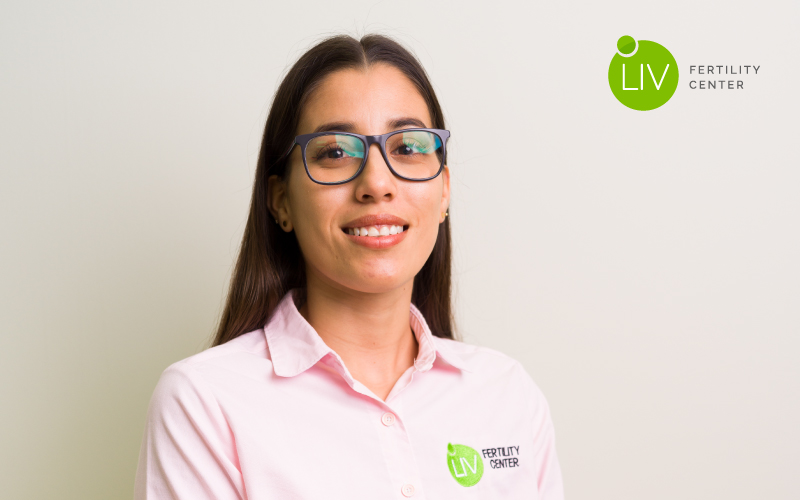 Patient Intake Coordinator
Brenda is an important part of our patient coordination program.
She organizes and manages all the medical files of each of our IVF patients, without her creativity our doctors simply could not move forward.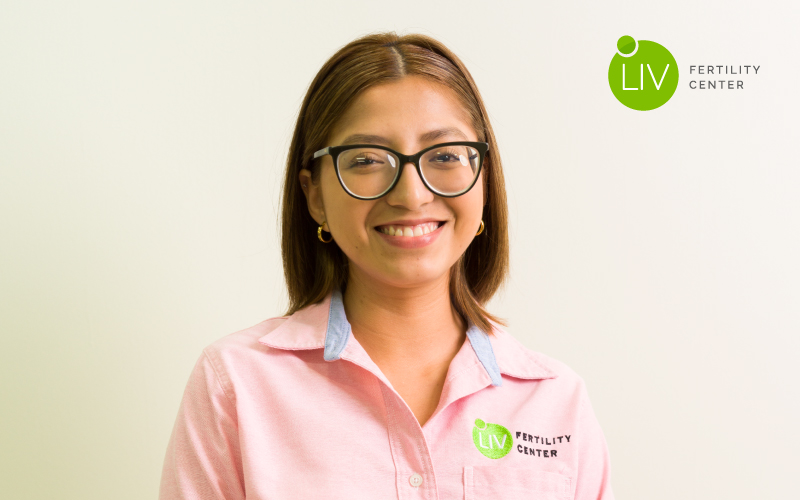 Patient Intake Coordinator
Vanessa is a compassionate and experienced Patient Intake Coordinator at LIV Fertility Center. She is dedicated to helping patients navigate the fertility journey and providing them with the support they need every step of the way.
Patient Intake Coordinator
Saira is passionate about helping patients feel comfortable and informed throughout their fertility journey. She is committed to providing patients with the personalized attention and support they need to make the best decisions for their care.
IVF Administration Community Support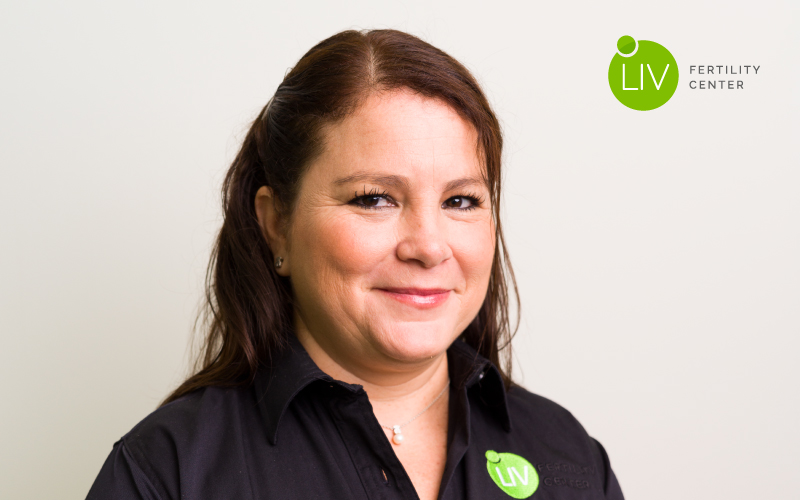 Behind Gisel's experience and unending passion, she is responsible for all aspects of the center's financial management, including accounts payable, accounts receivable, and payroll. She is also a team player and is always willing to help out her colleagues.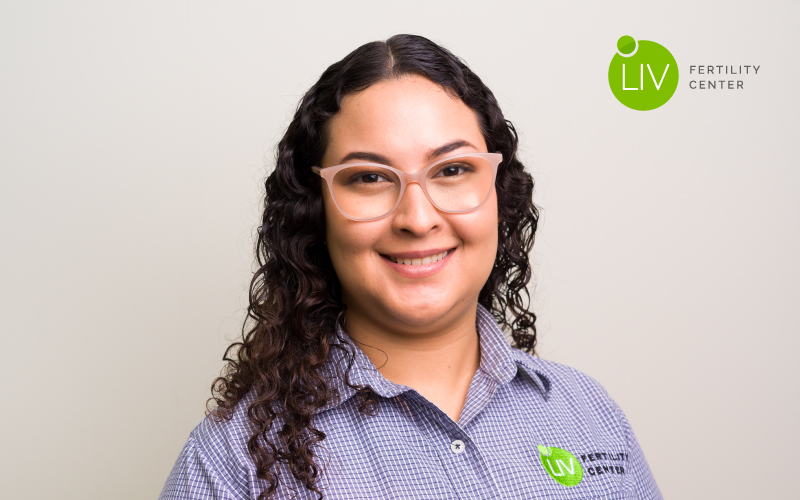 Mayeli may be the first face you see when you walk into the clinic. Her friendly approach and charismatic personality will make you feel comfortable and at ease. You simply can't forget that big smile on her face! Mayeli loves helping patients with scheduling appointments, reminders and paperwork, providing information about treatment and guiding you on the things you can do in Puerto Vallarta. No worries, English is her forte.
Belen will be one of the first friendly faces you will see when you get to LIV.
She is a very reliable and helpful person who really cares about our patients and assists them in all ways possible.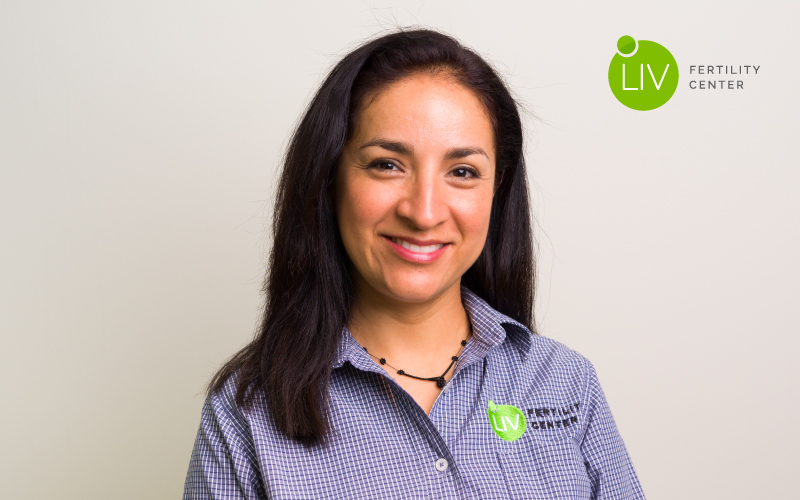 Linda will go above and beyond to make you feel welcome at the LIV Fertility Center.  She is a very resourceful and attentive person always ready to help. 
Fernando is a knowledgeable and experienced Law Attorney at LIV Fertility Center. He is dedicated to helping patients and donors navigate the complex legal landscape of assisted reproductive technology (ART).