PLAN. Reaching your dream of parenthood is never a perfect experience — however our team at the LIV Fertility Center works diligently to make it as seamless as possible.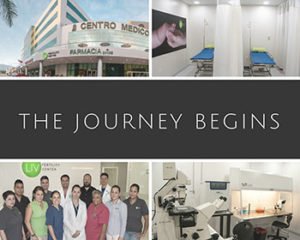 We are available seven days a week to help fulfill the dreams of every patient who seeks our help. Denoted as the top fertility center in Mexico, our team delivers an individualized, comprehensive approach to reproductive medicine.
We believe it is important to understand our patient's desires and wishes when organizing their first visit to Puerto Vallarta. During your first visit, you will have the opportunity to ask questions — and get answers. It is our goal to develop an inspiring and reassuring plan for further evaluation and treatment.
If you are seeking fertility care with a partner, it is strongly recommended for both partners to be present during the first visit to the LIV Fertility Center.
Celebrate the First Visit to LIV
Before your arrival, there are a number of forms you will be asked to fill out. Please bring any records you may have regarding previous fertility treatment and prior surgeries — if possible send this information to your LIV advisor ahead of time.
We understand that you may have been dealing with infertility for months, or even years — we know this is an important day. After being introduced to your LIV advisor, as well as having the opportunity to meet your LIV Clinical Coordinator and our medical team, we will begin a thorough and delicate review of your medical records. You will also undergo a physical exam and ultrasound may be performed. Another testing is based on your individualized assessment.
After your initial consultation — an individualized, diagnostic plan will be outlined to determine the cause of infertility. The recommended approach will depend on your age, diagnosis, the duration of infertility, any previous treatments, and your personal preferences.
LIV the Journey… Embrace the Destination.