CONCEIVABLE. We believe that a fertility center should comprise of expertise and luxury — safety and convenience. We believe that a fertility center should allow intended parents to enjoy a peace of mind with reduced costs of treatment. That's the idea behind the IVF programs at the LIV Fertility Center. LIV provides access to expert fertility specialists who are shaping the future of reproductive medicine, including a simplified Mini IVF Mexico program.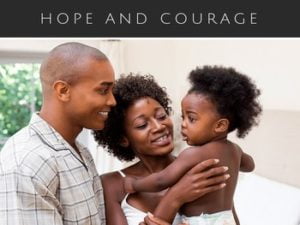 Mini IVF Mexico addresses two major trepidations — costs and overstimulation — opening the door to conceivable possibilities.
What is Mini IVF Mexico?
Minimal stimulation IVF (Mini IVF Mexico), is a relatively new Advanced Reproductive Technology (ART) technique that offers a moderate version of ovarian stimulation compared to In-Vitro Fertilization (IVF). The two goals behind Mini IVF Mexico at LIV Fertility Center designates less medication during the course of the IVF cycle and requires a minor out-patient surgical egg retrieval typically without the use of intravenous sedation.
LIV Fertility specialists embrace the opportunity to use ovulation induction protocols that comprise of fewer medications and less, higher-quality embryos — however, this is not always manageable based on individual diagnosis. The decision to use Mini IVF at LIV depends highly on specific medical conditions as well as hormone levels.
The Future of Mini IVF Mexico — Unveiled
At the prominent LIV Fertility Center, the future of Mini IVF is steadily developing.
Providing minimized exposure to medications during ovarian stimulation and egg retrieval.
Reducing health risks and discomfort caused by ovarian hyperstimulation syndrome (OHSS).
Reducing the costs associated with fertility medications.
The LIV Way — Step by Step
STEP 1 | Initial Consultation with Your LIV Advisor
When you begin your journey to parenthood at LIV, you will consult with a personal advisor — a committed member of our team — who will acquire an extensive medical history from you and your partner and address any questions or concerns that you may have. We developed a program that allows you to feel comfortable and confident during each step of your journey. When you are ready to take the next step, your LIV advisor will help you plan your first visit to Puerto Vallarta.
STEP 2 | In-House Consultation with LIV Clinical Coordinator
Your LIV clinical coordinator is a dedicated member of our fertility team who will oversee your entire family building journey. During your first visit, we will review your preliminary fertility diagnosis, perform testing, discuss with you the details of our program and the options for an individualized treatment plan. Your clinical coordinator will then schedule all the necessary procedures, which are entirely performed inside the gleaming LIV Fertility Center.
STEP 3 | Cycle Regulation
The journey to pregnancy success typically starts with an oral ovulation pill consumed daily, one to three injections of hormone medications, and a simple nasal spray or an equivalent medicine administered 36 hours prior to egg retrieval.
STEP 4 | Ovarian Stimulation
The protocol for Mini IVF at the LIV Fertility Center involves the addition of low doses of injectable hormones to orally ingested ovulation induction agents, while other protocols rely on low doses ovarian stimulation meds. Cycle monitoring is primarily achieved by ultrasound exams with a limited number of blood tests to monitor the hormone levels.
STEP 5 | Egg Retrieval
The egg retrieval procedure for the Mini IVF procedure is identical to a traditional IVF procedure, except some patients prefer to avoid intravenous sedation and choose to undergo the procedure with oral pain medications only.
Approximately 36 hours before the egg retrieval takes place, your fertility specialist will inject you with hormonal medication to stimulate ovulation and the release of the oocyte from the surrounding cells (follicle). Retrieving the mature eggs from your ovaries is made more comfortable with the care of a certified anesthesiologist who administers an intravenous anesthetic.
The egg retrieval is performed by placing a special needle into the ovarian follicle and removing the fluid that contains the egg. This is a relatively minor procedure and is performed by visualizing the follicles with a vaginal ultrasound probe. A needle is directed alongside the probe, through the vaginal wall, and into the ovary.
STEP 6 | Fertilization with ICSI
Once the follicular fluid is removed from the follicle, the eggs are identified by the embryologist and placed into an incubator. The eggs are fertilized with sperm later that day by conventional insemination or by Intracytoplasmic Sperm Injection (ICSI).
The eggs are carefully monitored for the next 18 – 24 hours to evaluate for early cell division. Now called embryos, they and placed in a solution called to promote growth. Until recently, embryos were cultured for three days and then transferred to the uterus and/or cryopreserved. We now have the ability to grow the embryos for five or six days until they reach the blastocyst stage.
STEP 7 | Embryo Transfer
Embryos may be transferred on day 3, 5, or 6 after egg retrieval. Transfers on day 5 or 6 is known as the Blastocyst Transfer. Embryos are placed through the cervix into the uterine cavity using a small, soft catheter. This procedure usually requires no anesthesia.
STEP 8 | Pregnancy Testing
After the Mini IVF procedure, pregnancy testing and early ultrasound monitoring are conducted at appropriate intervals. We understand that this phase of the IVF procedure is an emotional time and our goal is to support you each step of the way.