ONE OF A KIND. The LIV Fertility Center is the most respected and successful fertility centers in Puerto Vallarta — and the leading fertility destination in Mexico.
Tour LIV Fertility Center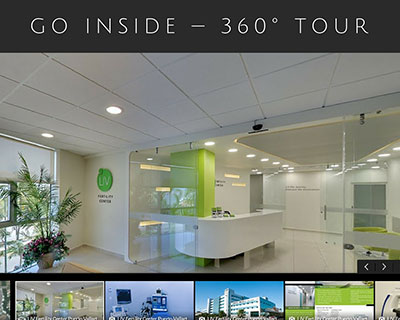 Take the Virtual Tour
Molded by pure passion, our center is a symphony of technologies working together for improved comfort and convenience.
LIV is a unique combination of luxury, expertise, innovation and transparency. You feel it the moment you arrive. Inside, the stunning light-filled interior maximizes every single inch of the facility — and a commanding view of the gorgeous Pacific Ocean.
We invite you to revel in a unique cultural experience in Mexico. Boasting a year-round stunning climate, gorgeous pristine beaches and a dazzling array of world-class attractions, Puerto Vallarta appeals to ambitious explorers, laid-back sightseers, journey-takers and of course — all of our LIV fertility family.
It's always the right time to LIV. Every day of the year, you can virtually tour our clinic.
Affordable Treatment
We honor our commitment to bringing together affordability in an enviable retreat destination. Ask about our all-inclusive treatment packages.
We Believe in You
It's that simple. Believe in LIV. We believe in you.