GIFT. Are you interested in becoming an egg donor at the LIV Fertility Center in Puerto Vallarta? It's the generosity of women like you who help make the dreams of becoming parents a reality for those struggling with infertility.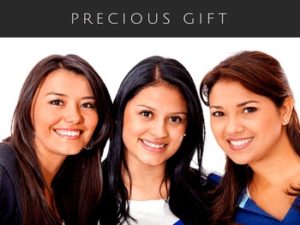 The LIV Fertility Center in Puerto Vallarta is a renowned, world-class fertility center that embraces affordability, technical expertise, proven successful outcomes, and the ability to exceed the challenges for every individual case of infertility.
Our team is continually striving to implement new infertility technologies and a management structure to embrace patients on their journey to parenthood. We work with a diverse group of intended parents from single, gay, and lesbian prospective parents to heterosexual couples from around the world.
Help Us Build Families. Become an Egg Donor Today.
LIV is recurrently seeking egg and sperm donors who are creative, intelligent and magnetic along with being culturally and ethnically diverse. We have the utmost admiration and respect for dedicated women and men who decide to help others reach their dreams of parenthood by donating their eggs and sperm.
Our team works diligently to guide the donor through the process, alleviate concerns, and make it a satisfying and fulfilling experience. If you are interested in becoming an egg or sperm donor, please email us at donors@ivfvallarta.com. Connect with our team to learn the steps involved with the donation process, donor compensation and the requirements for all of our applicants.