The LIV Fertility Center in Puerto Vallarta is a renowned, world-class fertility center that embraces affordability, technical expertise, proven successful outcomes, and the ability to exceed the challenges for every individual case of infertility. Infertility is one of life's most difficult encounters — medically and emotionally.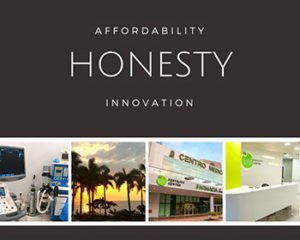 Not only can undergoing invasive treatments carry fear, handling the financial burden carries another dimension of unfamiliar sensations. Our team is continually striving to implement new infertility technologies and a management structure to embrace patients on their journey to parenthood.
A Center Committed to Excellence
Infertility is a medical condition that touches all aspects of a person's life. Our commitment to patients across the globe is to provide technology in a private and refined environment using reproductive expertise, honesty, and innovation. Our passion is in earning the continuing trust and respect of our patients by creating a center of excellence for the individuals who turn to us for help. Our fertility specialists are fluent in a variety of languages. Our team works diligently to educate patients on the options — and deepens every journey with realistic expectations.
Modernized Facilities in Puerto Vallarta
Our warm and inviting — professional fertility center offers patients modern conveniences. The LIV Fertility Center steps out in style with a breathtaking complement of enhancements and stylish cues — highlighted by its unique brand logo, accentuating the lifecycle of LIV. The founders of LIV reimagined a facility where patients could receive comprehensive care in one location. The world-class laboratory was precisely deliberated to uphold pioneering innovation for In Vitro Fertilization (IVF), Blastocyst Transfer, Embryo Cryopreservation, Assisted Hatching, and Preimplantation Genetic Diagnosis (PGD). Operating year round, the fertility center embraces compassionate and respectful patient care —an integral part of our approach to fertility care.
Only Fertility Clinic Licensed to Offer MicroSort Mexico
The LIV Fertility Center is now the only licensed clinic for MicroSort Mexico — the gender selection technologies corporation responsible for helping intended parents have a baby of their desired gender during assisted reproductive technologies (ART).
LIV Mission Statement
Adhering to a set of core values that characterizes our beliefs, the LIV Fertility Center's mission is to provide affordable, trustworthy and successful infertility lifelines to those we serve on all facets of the globe.