You were not made to give up!
TENACITY: Just when you thought your dream of parenthood was lost, LIV steps in to offer the 2nd chance you have been looking for.
Everyone deserves a chance for happiness. We will enlighten your life. LIV Fertility Center takes care of you and your dreams. Let us help you level up the chances for you to reach the incredible happiness that a child can give you.
While aging, women start losing the number of eggs allotted which decreases pregnancy chances due to the number of good eggs remaining from the number of eggs a woman has depending on her age.
So, when these eggs begin to run out or are no longer viable for fertilization, they are forced to consider other options available to reach the goal of parenthood. Options such as Egg Donation, or a Tandem.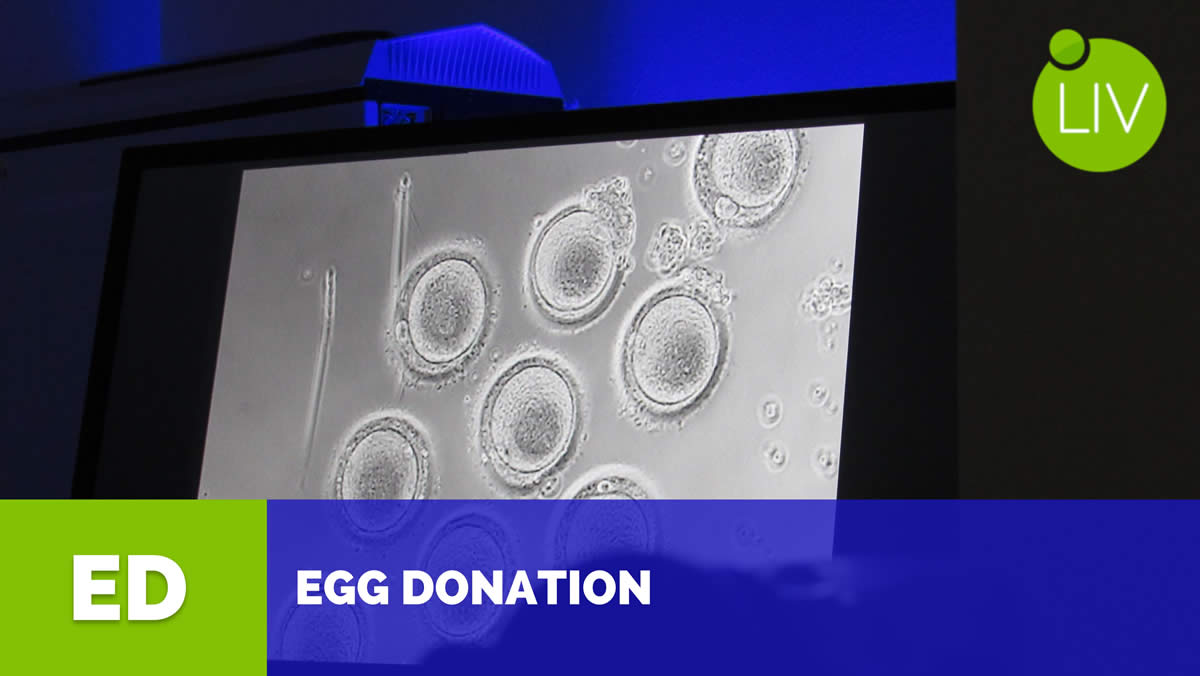 Egg Donation is the process by which a woman provides her eggs to another woman for conception purposes. The woman providing eggs is called the egg donor, and the woman who receives them is the recipient.
The possibility of women in their 40s conceiving a child with their own Eggs is near impossible, so the dream of parenthood would normally be forgotten. By having an Egg Donor, however, we can now extend the pregnancy age to 49 or even 50 years, under the right circumstances.
There are several reasons to use Egg Donor, some can be medical and others personal, such as a diagnosed medical condition or to avoid passing down a known genetic abnormality. If you have been diagnosed with a genetic issue that you would like to avoid passing on to your children, you have the option to use Egg Donor. Please let us know if this is the case so we can also evaluate the option of Preimpantational Genetic Testing (PGT) to avoid passing on the trait.
Identifying the need to use Egg Donor is the responsibility of the medical team. This team can either be at LIV Fertility Center, or you may have a previous diagnosis by your medical team of trust. In any of these cases, there must be tests performed to identify if Egg Donation is the correct option for your IVF process. In case you have these tests, please send them to your Journey Coordinator to evaluate your situation and give you a professional opinion. You will be surprised at how common using Egg Donor has become.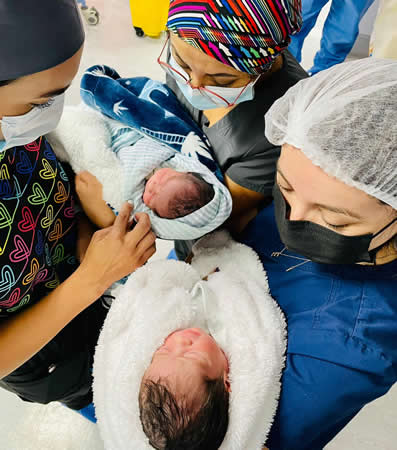 We know that there might be an awkward uncertainty feeling when you first think of an Egg Donor option. You might be wondering about millions of things but one thing we can assure you, no matter how no matter what: the baby you have it's all yours. 
Your baby can listen to your heartbeat, they can feel what you're feeling, and sometimes you're gonna be 100% sure that your baby knows what you're thinking. This kind of bond is irreplaceable. Doesn't matter whose egg is it, that baby is gonna live inside you for 9 months, you will be their temple and home. 
What are the most common reasons for requiring Egg Donation?
Menopause 

Social Reasons: childbearing, posture

Ovarian Failure

Poor

Quality

Egg

Poor Quality Embryos

History of miscarriages or failed pregnancies
Diminished Ovarian Reserve

Genetic Abnormality in Intended Parent

Absence of Ovaries

Effects from Cancel or chemotherapy
Using Egg Donor does not change this, if anything it makes the bond even stronger because this child is one that has been created against all odds and against nature itself. When you receive a gift so wonderfully beautiful, the emotions that are felt can be described as nothing less than extraordinary.
Life can sometimes be unfair, so let us help level the playing field so that you too can have the opportunity of reaching the incredible happiness that a child can give you.
How does Egg Donation Program work in Mexico?
Egg Donation is an anonymous program where a female donor will donate her Eggs to a receptor for conception purposes.
You can access LIV Fertility Center's egg donor database where you can find photos, and relevant medical information about the donor and family background, however, according to LIV Fertility Center policies and following the guidelines of the health authorities in Mexico and Worldwide, the personal information of all parties involved will be protected and kept private.
LIV Fertility Center will always protect donor's and intended parents' rights at all times.
The donor and the receptor are not allowed to meet one another. There is no ID option in Mexico, so when choosing a donor, you can rest assured that LIV Fertility Center has a strict Egg Donation Program led by our department LIV Cryobank. Donors have to go through multiple evaluations, tests, and exams. They are selected only by complying with specific requirements.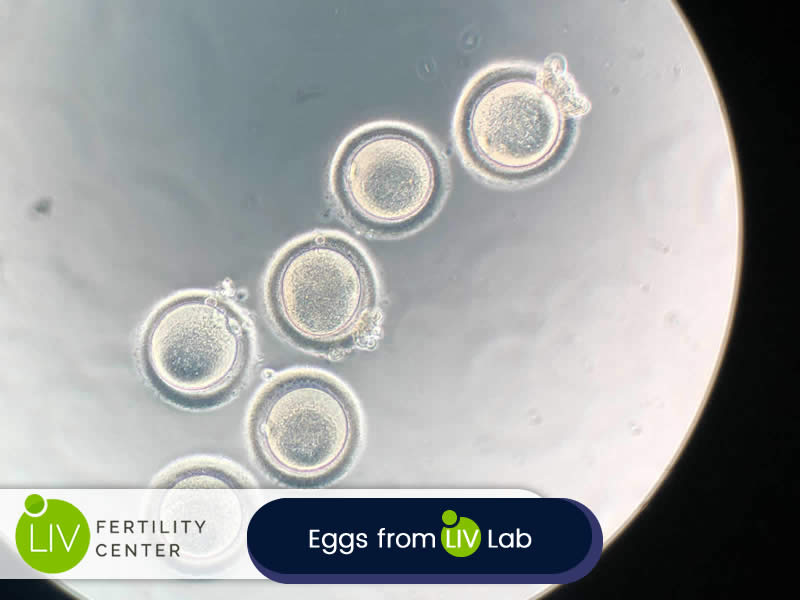 What is the Donor Selection Process?
LIV Fertility Center has a very strict Egg Donation Program so that when a donor is selected, you can rest assured that she has been well screened and chosen based on specific requirements. Closely regulated by governmental agencies, LIV Fertility Center is one of the best locations to find a suitable Egg Donor. When genetic material is donated from one person to another, there need to be extremely strict processes and regulations to make sure that this is a healthy procedure. LIV complies with these regulations and offers the highest and best quality Eggs to our patients.
Egg Donors are screened psychologically and medically to make sure they meet the metrics required by the American Society for Reproductive Medicine (ASRM), European Society of Human Reproduction and Endocrinology (ESHRA), and Comision Federal para la Proteccion contra Riesgos Sanitarios (COFEPRIS). 
As per we are recognized worldwide as a leading Fertility Center, LIV must comply not only with local but also foreign regulations. Keeping the quality high has given us the opportunity to legally offer our services to any patient anywhere. So, rest assured that what you receive will be of the best quality available.
If you are looking for becoming an Egg Donor this is the journey that you would go through to help others achieve their most desired dream in life. There are times when we need a little bit of help but we cannot ask anyone, because what we need help with is so important that you wouldn't leave it in anyone's hands. 
Medical Evaluation: Every donor needs to go through a medical evaluation to check clinic history, family background, and physical exploration before we can move to another stage.
Psychological Evaluation: We make sure that the egg donor is in a healthy state of mind, and we review her family's psychological background to make sure there are mental diseases that can be passed on to the baby.
– Psychological interview with LIV Psychologis
– Education Level, University, or Profession.
– A Complete Hormone Panel – to identify the health of the biological material
– STD Profile – to identify the security of the Eggs being donated.
– Ovarian Follicle Count – to identify the number of potential eggs that can be retrieved.
– Antidoping – to avoid passing on diseases that drug abuse may cause to the baby.
– Anti-Mullerian Hormone (AMH) – to identify the quality of the eggs.
– Ultrasounds and Hysteroscopy – to identify the viability of the retrieval.
DNA Genetic Carrier Screening

– done only by request

Karyotype

– done only by request

Age limit for donors

– 18-32 years old
Donors will be prepared for an Ovarian Stimulation, either for Egg Freezing or Cycle in Fresh program.
Stimulation Medication

will be the same used for regular patients, no expense spared.

Once eggs have been retrieved the Intended Parents will have the option to choose between

frozen eggs

or to

cycle in fresh

.

If eggs are chosen to be frozen then only viable eggs will be selected for Cryopreservation.
Intended Parent's Journey
Egg Donation has become the solution to the unavoidable issue that will sooner or later affect all women, the running out of Eggs. When a woman chooses to wait until later in life to have children, most of the times, Eggs are no longer viable and the only option to become a mother is by having an Egg Donor.
Eggs will be analyzed to determine quality to later be frozen in batches or Egg Donors that had chosen to be an Egg Donor On Demand for a Cycle in Fresh will be set on the Egg Donor database.
Maximum number of donations per donor: 6
Once the quality is verified, the Frozen Egg or On Demand Donors will be put on available.
You will go through the Egg Donor reservation process guided by a LIV Coordinator

. 

You can select either to use

Frozen Eggs

or a

Cycle in Fresh

, on either of these cases we assure at least one

embryo transfer.

The cost will be determined by the required expenses of the donation.
Frozen Eggs or Cycle in Fresh?
At  LIV Fertility Center are very proud to say that we have more than one option for you. That is what makes us very different from other fertility clinics around the world. You can either choose to have your donated eggs frozen or to have a cycle in fresh. These two options aren't different from each other in efficiency.
Differences between Frozen Eggs or Cycle in Fresh
Once eggs have been retrieved they are sent to be analyzed and then Cryopreserved just a few hours after. 
When Intended Parents are ready then these eggs will be thawed (unfrozen), fertilized, and cultured to the blastocyst embryo stage to later be transferred to the recipient's uterus. 
In this case, the pre-screened Donor on Demand will pair or sync her cycle to the recipient's cycle. 
When Intended Parents are ready for transfer, the eggs are retrieved and the sperm sample is collected as well to immediately be taken to the laboratory for analysis and fertilization to then be transferred to recipient's uterus.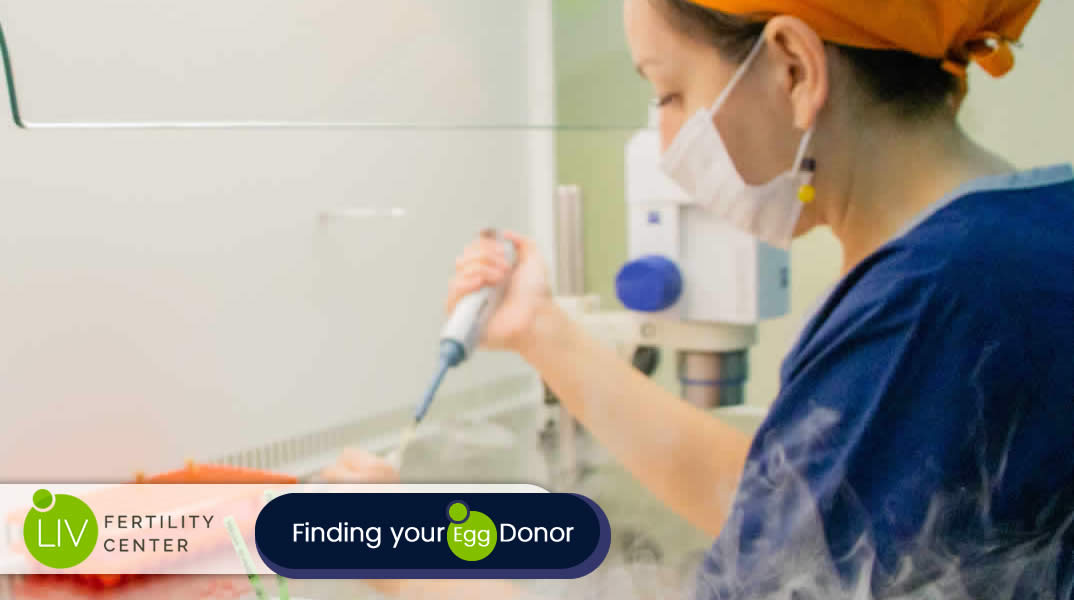 Finding the perfect Egg Donor can be difficult. We offer only the best quality eggs to our patients while assuring that your donor matches your characteristics, as closely as possible.
Please be assured that our Egg Donors Database is wide and bast to match with your needs, any questions that you may have please direct them to your Journey Coordinator so they can guide this process.
LIV Fertility Center will create a profile for each of the donors available, and the information provided will be as thorough as possible. Due to privacy laws and policies, personal information will not be available. Additional testing on the donor can be requested, however, the cost of the additional testing will be covered by the requesting party.
What you can see in your Egg Donor's profile:
Egg quality and number available.

Eye, hair, skin color

Ethnicity, race
When searching through the Egg Donor options and profiles, we can provide you with a lot of information regarding the health of the donor and the quality of the eggs. You can rest assured and be confident that the Egg Donor you chose is screened and carefully chosen, only good-quality eggs will be selected for cryopreservation.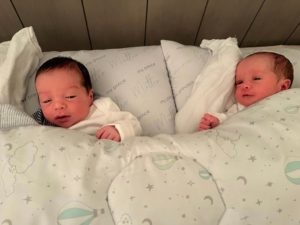 They say that female intuition is like having a 6th sense, woman know when something just feels right. If you haven't already felt the confidence that LIV Fertility Center exudes, then give us a chance by speaking with a Journey Coordinator in person. We are confident that we can earn your trust and show you that we are the best option and that your intuition in choosing LIV Fertility Center was correct.
LIV Fertility Center's Egg Donation Journey
Your journey will be strictly taken care of by LIV Fertility Center, ever since you first contact us we will continue with attention and guidance through the whole process. At every stage you are at you will have a 
Journey Coordinator making sure that every stone put in your path is made just for your fit. 
This is the step by step on an Egg Donation Journey:  
This is where our expert medical team gets hand in matter to create life. 
Feel assured that our embryologists and fertility experts have the best tools and equipment in order to deliver accurate results and increase pregnancy success higher than many other IVF clinics from around the world.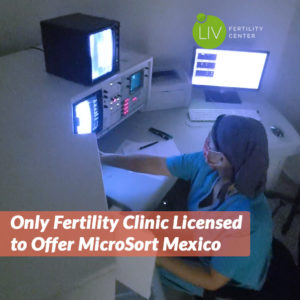 LIV Fertility Center will continue to guide your procedure until you are safely in the hands of your own local medical team, we do recommend that you have an OB-Gyn on standby for when you return home and receive the positive pregnancy result. It's always best to prepare yourself for greatness and take care of such a delicate process you've just come through.
We will continue with prenatal care up until the 6th or 7th pregnancy week, by requesting ultrasounds, blood testing, scans, and other follow-ups throughout the pregnancy to make sure that the development and growth of the baby are going as planned. Please let our Medical Team know if there are any complications or changes in your health as the pregnancy continues.
Life gets tough, time passes by, and sometimes no matter how hard we try or how much we give ourselves to achieve our goals. Sometimes we see ourselves in the need of a helping hand. Someone who understands what you're going through, and not only that but to feel supported and appreciated along the way. 
You will find a loving friend in LIV Fertility Center, we understand and share your journey with our LIV Cryobank department. So, with a little help from your friends, we will achieve your dreams successfully.