Every member of our support staff integrates a highly personalized approach on your journey to parenthood. Our support staff consists of — LIV advisors and clinical coordinators, a financial team, and medical assistants — who will guide you step by step throughout the patient process.
Respect, comfort and convenience are a seal of promise with our LIV programs. While our support staff is primarily working behind the scenes, the exceptional involvement and experience they provide plays a key role in our success at the LIV Fertility Center in Puerto Vallarta.
Clinical Staff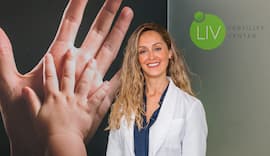 Based on my experience, being a mother is one of the greatest gifts that life can give you — working in a place that helps women and families to fulfill this dream is wonderful and enriching. Accompanying patients on the journey to parenthood is something that Dr. Diaz is very excited about because she understands the fears, doubts and uncertainty that entails.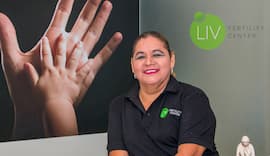 Recognized for timely, reliable, effective concierge solutions, Ms. Diaz gives LIV patients the benefit and advantage of on-site personal concierge services.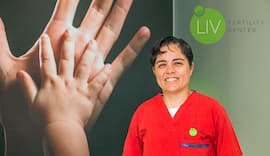 Certified Nurse Practitioner
Ana works beside our expert fertility specialists to provide compassionate fertility care and a highly personalized approach to your treatment.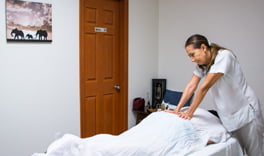 Massage is a natural therapy that can help you prepare for your IVF procedure and pregnancy. If you are interested in learning how massage therapy can improve IVF and your health, contact our team today.
Team Approach to Fertility Treatment
The LIV Fertility Center believes in a team approach to fertility treatment. Each member of our team is dedicated to providing compassionate care — whether its the expert Medical Team or the exceptional International Patient Coordinators, our support staff is surrounded by dedicated individuals who want to help you reach your dreams of parenthood.