The LIV Fertility Center unequivocally and empathetically believes in a team approach to infertility treatment in Puerto Vallarta. The ability to identify and overcome the most complex infertility issues is within our deep emphasis on research and innovation and providing the most advanced fertility treatments available today.
Denoted as internationally recognized experts in the field of  in vitro fertilization (IVF), reproductive endocrinology, and infertility — our medical team at LIV is extraordinarily talented and dedicated to successful patient outcomes. Highly accomplished and devoted to embryology, andrology, and ultramodern IVF techniques, LIV fertility specialists are constantly striving to master new techniques and expand on their already impressive resume of knowledge and experience.


Messages from LIV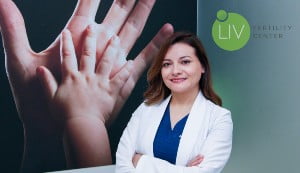 Reproductive Endocrinology and Infertility
Dr. Edna strives to work in an exceptional manner to achieve unparalleled excellence in the care of all LIV patients.
With a speciality in Gynecology and Obstetric, Dra. Isabel is the new member of the LIV family, she will work hard to help you achieve your dream of becoming a parent.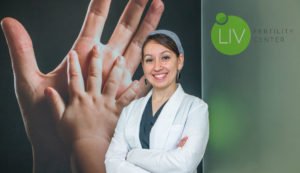 Emb. Karla Ruiz is now the lead embryologist at the LIV Fertility Center in Mexico. With extensive experience and proficient skills, Karla has earned a widely recognized reputation for excellence.

See full resume | Take a Tour of the Lab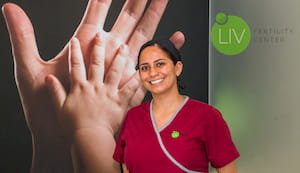 Becoming a MicroSort Mexico specialist has its challenges, but it allows me to work with individuals from across the globe… different cultures and different points of views and has truly broadened my world.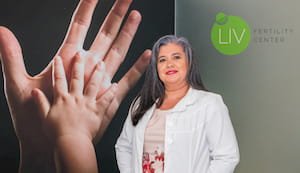 Maria specializes in anesthesia and has conducted extensive research on recovery from anesthesia to apply her knowledge to the treatment of all LIV patients.
Team Approach to Fertility Treatment
The LIV Fertility Center believes in a team approach to fertility treatment. Each member of our team is devoted to helping you reach one goal — parenthood. The medical team is just one part of what makes our IVF clinic successful. Meet our Support Staff and International Patient Coordinators.
*Our Medical Director is a Member of the American Society for Reproductive Medicine (ASRM), the North American Menopause Society (NAMS), the European Society of Human Reproduction and Embryology (ESHRE), the International Society on In Vitro Fertilization (IVFIS) Of Obstetrics and Gynecology Societies (FLASOG), the Mexican Federation of Gynecology, the Mexican Association of Reproductive Medicine (AMMR), the Medical College of Climaterium and Menopause of Jalisco, AC and the Gineco-Obstetricians College of the State of Jalisco, A.C.