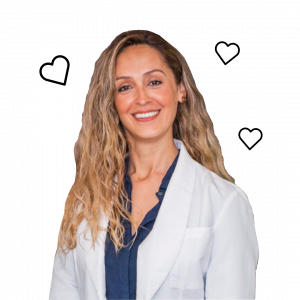 Covid-19 pandemic has put us in a very difficult situation. We are facing not only an epidemiological but a psychological crisis.
Life is always full of challenges. Ups and downs but now, we have to live in isolation, make changes in our daily lives, deal with job loss (that not necessarily we lost because of our performance but because of bankruptcy in companies), financial hardship and grief over the death of loved ones.
All of these affect the mental health and well-being of many. Even in this time of physical distancing, it's critical to seek social support and connection with others.
The American Psychological Association presents signs of stress so you can easily identify them, not just among your family, friends, and neighbors, but for yourself.
The Covid-19 signs of Stress:
Excessive fear and worry about your and your loved ones' health, your financial situation or job, or loss of support services you rely on.
Changes in sleep or eating patterns.
Sleeping or concentrating difficulty.
Worsening of chronic health problems.
Worsening of mental health conditions.
Increased use of tobacco, and/or alcohol and other substances.
Feeling worried and anxious is normal in a crisis like this, but it can be managed.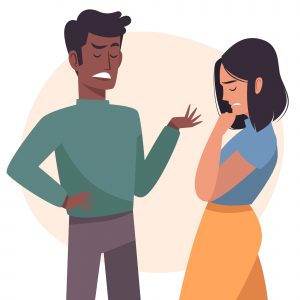 Here at LIV Fertility Center, we care about your mental health because is a key factor while going through your #infertilityjourney. Here are some of the most important points that I always try to remind our patients:
Marital Conflict
Don't be surprised if marital discord arises or worsens. Remember, EVERYONE is stressed right now. Remind yourself to cut each other some slack; try to have empathy for your partner's feelings as well. You are spending much more time together than usual; creating quiet time and space for each other can help.
Coping Strategies
To avoid stress, depression, or anxiety it is essential for you to:
Keep in touch with your loved ones through FaceTime, Whatsapp, Facebook, Zoom, emails, etc. These platforms are great to stay in touch, but you need to make sure you use them properly. You can find out there all kinds of news with non-reliable sources. Limit your intake of news because misinformation can trigger negative emotional reactions.
Take advantage of the many free classes being offered online, from exercise groups to academic courses. Friends are using online group meetings to have virtual chilling hours or dinners together.
Take care of your body in every possible way. Take deep breaths, stretch, or meditate.
Eat healthy, well-balanced meals. Exercise regularly. Get plenty of sleep.
The new normality.
Everything changes…But this change was radical!We must evolve.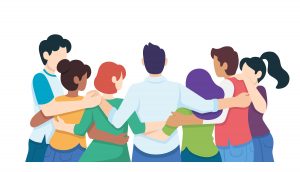 Create a new structure for yourself and your family. Establishing a schedule for work, to chill, to exercise, to meditate or other self-care activities can be helpful. Focus on what is good and positive in the world, try to find something to laugh about.
Support at this time is essential as plans for fertility treatments are more challenging this year. Having an outlet to share concerns is important. You may want to talk about your feelings with a partner or close friend but remember that they are also going through their trauma and anxiety.
LAST BUT NOT LEAST
There are many questions regarding trying to get pregnant during COVID.
The American Society for Reproductive Medicine gives us some advice:
Q: SHOULD I STOP TRYING TO CONCEIVE DUE TO THE CORONAVIRUS?
A: If you don't have COVID-19, there is no medical reason to change your plans regarding trying to conceive.
Q: HOW CAN I GET THROUGH THIS? I AM STARTING TO HAVE ANXIETY
A: Experiencing fertility issues is difficult enough and is often accompanied by increased levels of anxiety and depression. Adding COVID-19 to the mix exacerbates an already stressed emotional equilibrium. If you are exhibiting these signs, help is available.
Remember that we are here to support you. If you would like to schedule an appointment with me, please send us a message through social media or contact us directly and one of our collaborators will follow up on your request.
If you prefer to have a video call instead of a session, do not hesitate to tell your coordinator.
References
Content source: National Center for Immunization and Respiratory Diseases (NCIRD), Division of Viral Diseases
The American Society for Reproductive Medicine
Centers for Disease Control and Prevention