YOU are the Star!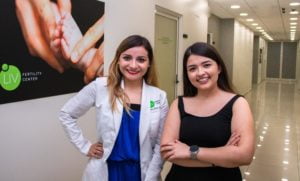 It is a curvy road for LGBT+ communities when it comes to building a family.
The LIV Fertility Center in Puerto Vallarta wants to help you overcome the unique challenges ahead.
While many places across the globe discriminate against LGBT+ individuals building a family, LIV is helping many individuals and couples shine in the modern world of parenthood.
Here at LIV, we are committed to helping LBTQ+ attain their biggest dream of parenthood. On our stage — you are the star.
Come Join Us at the Ella Mexico Festival
Andrea Medina and LIV REI (Reproductive Endocrinology and Infertility), Dr. Edna Amaro, is an event speaker at the ELLA Mexico Festival in March 2020.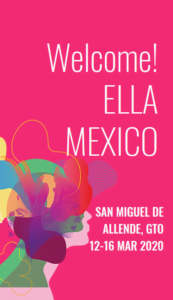 ELLA Mexico is an ELLA Festival initiative established in collaboration with Sappho Mexico. The mission is to stimulate and reimagine visibility, empowerment, and sisterhood for lesbian, bisexual, queer and trans women and trans men.
The inaugural edition of the ELLA Mexico Festival takes place March 12-16. The festival brings together culture, music and art for the modern LBTQ+ woman in the beautiful city of San Miguel de Allende, a World Heritage Site.
Saturday, March 14, 11:50-12:20: LIV Fertility Center | Motherhood and ROPA Method
What is ROPA Method for Lesbian Couples?
With the ROPA method, motherhood is shared by both women. One is the genetic mother and the other is the birth mother.
The assisted reproduction techniques that lesbian couples use are artificial insemination, in vitro fertilization, egg donation and embryo adoption — and the newest alternative: reception of oocytes from partner, the Reciprocal IVF.
It is often the first choice at the LIV Fertility Center for lesbian couples who want to have a child together.