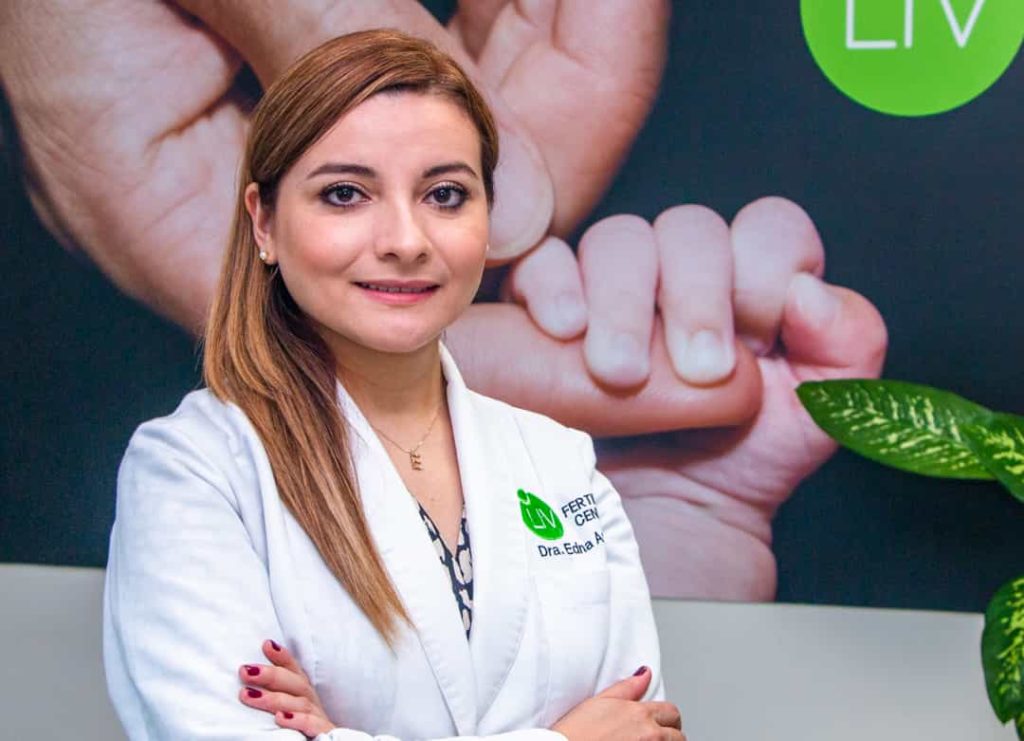 We know that a fertility journey can be stressful, scary, sad and difficult to understand, not to mention emotionally daunting.
Our expert staff and extremely profession team has worked with thousands of patients and families throughout this unpredictable journey. We consider ourselves educators and explain each process or situation with the intention of lowering the stress level and fear that a journey such as this can cause.
We assist in the patient´s understanding of the delicate nature of this process, our Medical Director, Dr. Edna Amaro Hernandez, M.D., is one of the leading professionals in the field of Reproductive Medicine, Obstetrics and Gynecology, her extensive experience allows her to perform the difficult task of programming, creating, and explaining fertility treatments, in both English and Spanish, in order to reach a positive result for each and every patient who passes through the welcoming doors of LIV Fertility Center. Please allow us to help, where other could not.
LIV and Dra. Edna, are ready to assist where able.
LIV the Journey, Embrace the Destination.