EXPLORE. With an all-encompassing database of elite egg donors and a respectable reputation in the fertility industry for its highly-efficient Egg Donation Program, the LIV Fertility Center is recurrently exploring ground-breaking technology to better serve the needs of our intended parents with a renowned approach to egg donor selection and screening.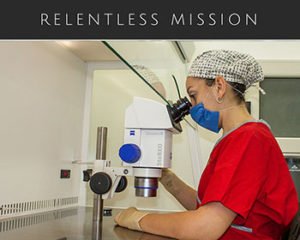 Finding an egg donor is the first step in beginning the egg donation treatment. Your LIV clinical coordinator in Puerto Vallarta arranges for a selection process using our accessible database of potentially suitable and qualified donors. Our experienced team can also make donor recommendations based upon the detailed questionnaire provided by you.
Our elite program offers a renowned approach to egg donor selection and screening. Egg donors must complete an in-depth evaluation, which contains personal, obstetrical, medical and surgical history — and includes information on family history. In general, donors are between the ages of 21 and 34. Learn more about the egg donors who describe their participation in our program as — extremely rewarding.
How Do I Select an Egg Donor?
There are a variation of factors that should be taken into consideration in making this important decision.Through a streamlined process, the entire selection process at LIV is relaxing and stress-free as possible.
Selection of a known donor (a family member or friend) or choose from our extensive database of global, anonymous egg donors.
Your choice for an egg donor is dependent on your pursuit of the following physical traits: hair and eye color, skin type and weight.
Some recipients focus on the criteria of fertility history, occupation, ethnic background, educational background, hobbies, and personality characteristics.
Blood type, which is typically not of medical significance, can also be a factor in the selection of a donor.
Egg Donor Screening Process
Egg donor screening begins with a psychological consultation to assess whether the donor is a suitable candidates for our egg donation program.
Evaluation and Testing
Physical exam and commitment interview
Fertility testing is assessed through an ultrasound and blood work
Family history is reviewed by a genetic counselor
Screening for cystic fibrosis, Fragile X syndrome, spinal muscular atrophy and possible other genetic conditions based on ethnic background
Meticulous screening for sexually transmitted diseases, HIV, and hepatitis B, C
Llaboratory testing for transmissible, hormonal, and common genetic disorders