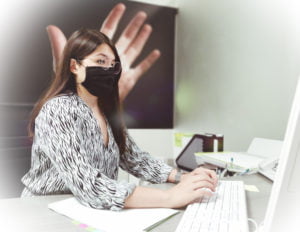 July 2nd, 2020| Puerto Vallarta, Mexico-
LIV Fertility Center 

At LIV Fertility Center, we remain committed as a team and with our patients and their safety. We empathize more than ever, especially during this challenging time, to double push supportive care between each other. 
We understand that the emotional impact associated with reproductive health treatment is stressful and that you may feel insecure about traveling to our clinic right now.
We are happy to announce that the state of Jalisco, achieved the Safe Travels Stamp, granted by the World Travel & Tourism Council (WTTC) recognizing the proper implementation of new health and hygiene protocols recommended by the World Health Organization (WHO), as well as the United States Center for Disease Control and Prevention (CDC).
Our professional team is aggressively evaluating the COVID-19 situation daily to provide continuity of care while also keeping patient safety our priority.
To keep all patients and staff healthy and to ensure the best possible outcomes: 
Our Patients
Our team at LIV Fertility Center has taken extensive measures according to the ASRM, ESHRE & CDC notifications, to ensure the delivery of the safest care possible. We are staffed with the minimum number of personnel required to perform all quality control activities to ensure gamete and embryo safety and performance of urgent cases.
We also are prioritizing your concerns about procedures, follow-ups, and want to ensure that any patients who are traveling to our country are safe and comfortable doing so.
Please call our clinic if you have any questions or concerns about your treatment plan. You may download and fill out the Patient Consent for Treatment During the COVID-19 Pandemic here.
New Patients
To ensure that your family building plans are minimally interrupted, our physicians are available for in-office patient visits. All of our team members are adhering to stringent precautionary measures to minimize the risk of contracting or spreading COVID-19, including: 
–Practicing social distancing.
–Setting up appointments scheduled, based on having fewer patients in our installations. Preferably, we will ask you to avoid as companions: children, or older adults for each procedure. We need you to come particularly just with your partner. 
–All staff with no exception will be using masks until new updates from the government.
–We are also asking our patients to wear a mask when coming to their appointments and we are providing them with clinical gel after and before their medical consultation.
–Sanitization of white areas for each procedure.
–Use of sanitizing mats at the entrance and exit of personnel and patients, with NutriHealth™  sanitization, which is approved by the FDA.
–Partial isolation of the front-desk and waiting time in that area of fewer than 5 minutes.
Official Updates at Puerto Vallarta
The state of Jalisco, including Puerto Vallarta, is proceeding with its COVID-19 recovery plan. All hotels are required to follow cleanliness and sanitation protocol established and monitored by local authorities, in addition to the protocol required by their parent company or ownership. Please feel free to ask about the accommodation facilities our clinic can offer. 
Puerto Vallarta Airport
The U.S.-Mexico border will remain shut down to non-essential vehicular and pedestrian traffic through July 21st due to the COVID-19 pandemic. Several airlines that reduced service during the height of the pandemic plan to resume in June, as outlined here: Link 
We realize that this is a scary and uncertain time for all. The impact of COVID-19 on fertility and pregnancy is still largely unknown. Please know that the team at Liv Fertility Center is here to discuss any concerns you may have about your health and your treatment plan. We will get through this together!