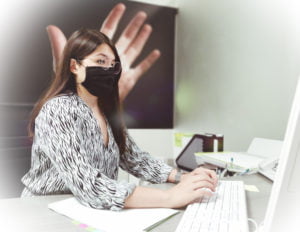 May 11, 2021| Puerto Vallarta, Mexico-
LIV Fertility Center 
At LIV Fertility Center, we remain committed to protecting our patients' safety. We empathize more than ever and provide round-the-clock supportive care. 
We understand the emotional impact of infertility and fertility treatments on you and your family. On top of that, the current Covid-19 situation may leave you insecure about whether you should pursue treatment abroad.
Here, we've gathered the latest COVID-19 updates to keep you prepared for your next IVF treatment in Puerto Vallarta, Mexico.
Safety measures for our patients at LIV Fertility Clinic Mexico
Our professional team is aggressively evaluating the COVID-19 situation daily to provide continuity of care — while also keeping patient safety as a top priority.
To keep all patients and staff healthy and to ensure the best possible outcomes:
– We have employed the minimum number of personnel required to perform all quality control activities to ensure gamete and embryo safety and performance of urgent procedures.
– All staff with no exception will be wearing masks.
– Sanitization of all areas is performed before and after each procedure.
– Social distancing is mandatory.
– Setting up appointments beforehand is required to ensure the presence of fewer patients in our facilities.
– We will ask you to avoid companions such as children or older adults for each procedure. We need you to come particularly just with your partner.
– We are also asking patients to wear a mask when coming to their appointments.
– Use of sanitizing mats at the entrance and exit of personnel and patients, with NutriHealth™ sanitization (approved by the FDA).
– Partial isolation of the front-desk personnel and waiting time in the waiting room no more than 5 minutes.
To visit the LIV Fertility Center, you need to present proof of vaccination or a negative COVID-19 test.
In case they are not 100% vaccinated, and under the protocol of the LIV Fertility Center, in accordance with the Federal Commission for Protection against Health Risks (COFEPRIS), and since YOUR health is our highest priority, all patients should perform the SARS-CoV-2 (COVID-19) qualitative PCR test before your first on-site medical visit. This is to reduce the risk of contagion in our facilities and ensure the well-being of our patients.
LIV Fertility Center will not accept tests older than 7 days from the date of the first consultation. Once the results are received, the first appointment will be confirmed and made.
Patients who are not vaccinated and who presented only their negative COVID-19 test will have a second rapid SARS-CoV-2 antigen test at the LIV Fertility Center facilities 36 hours before the visit to the operating room.
Patients who present their proof of vaccination will be able to perform any procedure within the LIV Fertility Center clinic without a problem.
Your partner can join you during the appointment at LIV Fertility Clinic Mexico
The patient's partner will perform only one rapid antigen test prior to leaving the semen sample.
Important notice for patients having a positive COVID-19 test
If any of the above tests are positive, LIV Fertility Center will be forced to postpone the treatment until further instructions are provided by the Medical Director.
Entry requirements during COVID-19 for the state of Mexico
International air travel is not affected by the COVID-19 restrictions. Every passenger that uses air travel to Mexico must use the México Vuela Seguro airport and fill out the health questionnaire for each flight 24 hours prior to their flight. All travelers should wear a mask, stay 6 feet from others, avoid crowds, and wash their hands regularly.
Note: COVID-19 Pre-Testing for arrival in Mexico is not required.
Official Updates from Puerto Vallarta
The state of Jalisco, including Puerto Vallarta, is proceeding with its COVID-19 recovery plan. All hotels are required to follow cleanliness and sanitation protocols established and monitored by local authorities.
Please feel free to ask about the accommodation facilities our clinic can offer.
As always, the team at LIV Fertility Center is here to discuss any concerns you may have about your health and your treatment plan. We will get through this together!